What's Not Included with Pearl Harbor Tours
Tours of historic Pearl Harbor provide access to the incredible sites and locations affected by the events of December 7, 1941. Depending on your interests and the time you have available, there is a wide variety of Pearl Harbor tours, from a brief excursion that only visits the Pearl Harbor Visitor Center and the USS Arizona Memorial to an all-inclusive tour that includes all of the attractions. In addition to knowing what each tour offers, it's also important to know about the things that are not included with Pearl Harbor tours.
Food and Beverages
While a few tours include lunch, most don't. You won't starve, though, as there are multiple places throughout Pearl Harbor where you can grab a quick bite to eat.
Inside the Pearl Harbor Aviation Museum, guests find the Laniakea Cafe. A casual menu featuring local favorites is available daily between 10:00 AM and 3:00 PM. If you're not visiting the Aviation Museum, or just want something small, there are food stands outside the Battleship Missouri Memorial and the USS Bowfin Submarine Museum and Park offering simple bites like hot dogs and nachos, as well as packaged snacks that you can just grab and go.
Food and drinks are not permitted in the museums and memorials.
Bag Storage
Bags are not permitted inside Pearl Harbor, and guides are not allowed to let you leave bags on tour vehicles. While there are exceptions for some medical necessities, it's best to assume that, if you don't need it for medical purposes, you shouldn't bring it with you.
If you do bring a bag, it will need to be placed in the storage facility near the Pearl Harbor Visitor Center entrance. There is a fee—currently $5.00 per bag—to check bags.
Souvenirs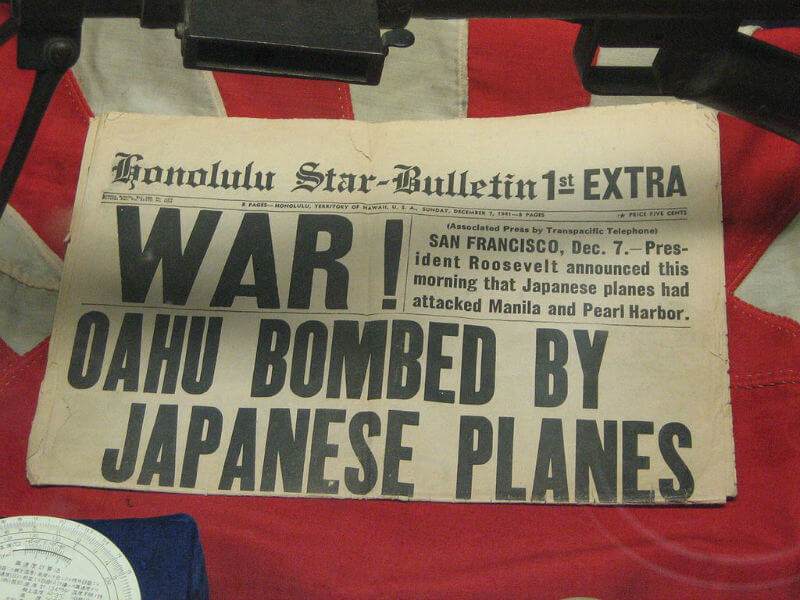 Want to take home a piece of Pearl Harbor? Tours don't include souvenirs. Mementos of your visit to Pearl Harbor—which come in the form of books about Pearl Harbor and the ships of the US Navy, t-shirts, stickers, and much more—must be purchased separately.
Commemorative Photos
There are professional photographers stationed at some of the picturesque locations around Pearl Harbor. Should you decide you want one of these keepsakes, you will need to buy the photo to take it home. Pearl Harbor tours do not provide commemorative photos.
Bags—including camera bags—aren't allowed into Pearl Harbor, but cameras are welcome and encouraged. Tour guides are happy to take pictures of you and there is no additional surcharge for them. Don't forget to tip them appropriately.
Accommodations
Since Pearl Harbor tours are single-day packages, taking anywhere from four to 11 hours including transportation, hotel accommodations aren't included. Most visitors to Oahu stay in Waikiki, and therefore most tours begin and end there.
For visitors staying on a different island, there are tours that include flights from the Big Island, Maui, and Kauai.
USS Utah Memorial
On the opposite side of Ford Island, away from the Battleship Missouri Memorial and USS Oklahoma Memorial, sits the USS Utah Memorial, dedicated to the men lost when USS Utah capsized during the attack on Pearl Harbor. Although the USS Utah Memorial is administered by the National Park Service as part of the World War II Valor in the Pacific National Monument, access to the memorial is currently limited to military personnel only and is not included with Pearl Harbor tours.
Pearl Harbor Aviation Museum Flight Simulator
One of the most immersive attractions at Pearl Harbor is the combat flight simulator located in the Pearl Harbor Aviation Museum. Access to this attraction is not included with Pearl Harbor tours, and guests need to pay separately to try out the flight simulator, which offers the chance to take part in a dogfight over Guadalcanal or land on the deck of an aircraft carrier flying an F4U Corsair, Japanese A6M Zero fighter, P-38 Lightning, Ki-61 Tony, or a P-51 Mustang.
Tour of the Pacific National Memorial Cemetery of the Pacific
Also known as Punchbowl Cemetery, a drive through this historic cemetery is included on many Pearl Harbor tours. Out of respect for the thousands of military personnel for whom this is their final resting place, the National Memorial Cemetery of the Pacific doesn't allow tour vehicles to stop and let off guests.
To visit a grave site or to see the monuments at the cemetery including the Courts of the Missing, you will need to come on your own, outside the official Pearl Harbor tour.