World War II History Across America
The Second World War was a global conflict that affected nations all around the world. Though the United States entered the conflict two years after it started, the Americans had an important role in extinguishing the fires in the Pacific and in the fighting in Europe. Though no large-scale battles took place on American soil, the US naval base at Pearl Harbor in the Territory of Hawaii suffered a devastating blow with the surprise Japanese attack on December 7, 1941.
Paying tribute to the American men and women who gave their lives at Pearl Harbor and throughout World War II in the European and Pacific Theaters, the US plays host to a collection of World War II memorials, tours, and landmarks across the nation.
National World War II Memorial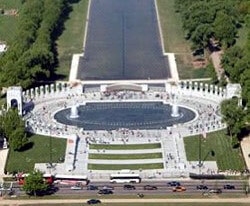 Fifty-six pillars,  two triumphal arches, and a fountain make up the focal points of the National World War II Memorial on the National Mall in Washington D.C. This iconic landmark, which was officially opened in 2004, pays tribute to the fallen heroes of World War II and draws over 4 million travelers a year.
The Freedom Wall offers a view of the large Reflecting Pool and Lincoln Memorial and showcases over 4,000 gold stars, each one representing 100 Americans who died during World War II.
Arlington National Cemetery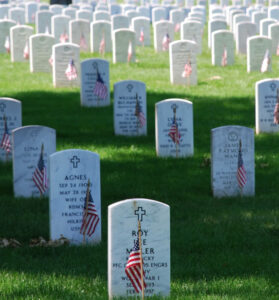 Dating back to the Civil War, Arlington National Cemetery has been an important burial spot for members of the United States military. With the huge number of servicemen lost during World War II, space in the cemetery grew slim, and many burial requests were dismissed. New acreage was eventually added, ensuring World War II, Korean War, and Vietnam War veterans could be interred with their fellow servicemen.
Pearl Harbor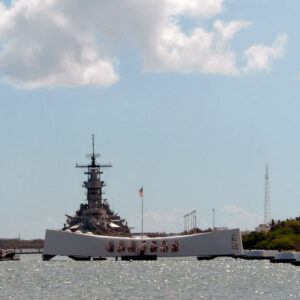 Located at the place where the war started for the United States, the World War II Valor in the Pacific National Monument offers an extensive look into the history of the December 7th, 1941 attack.
The USS Arizona Memorial and Battleship Missouri represent two different sides of World War II. The Arizona Memorial recalls the devastation brought on by the attack, while the Missouri reminds visitors of a better time, having been the site of the signing of Japan's surrender ending World War II.
The Pearl Harbor Visitor Center serves as your portal to everything there is to know about the attack. Exhibits detailing the attack and the events leading up to it give a complete history of the day the United States was drawn into the war.