Who Was Admiral Clarey?
Ford Island, in the middle of Pearl Harbor, is the location of several Pearl Harbor Historic Sites. Today, it's connected to the rest of Oahu by a floating pontoon bridge known as the Admiral Clarey Bridge.
Bernard Ambrose Clarey may not be a household name, but he was one of the US Navy's most decorated officers. His service spanned nearly 40 years, including several stints at Pearl Harbor. To honor his service there, the bridge connecting Ford Island to Oahu was named the Admiral Clarey Bridge.
Bernard Clarey's Early Years
Bernard Clarey was born in Oskaloosa, IA in 1912, and graduated from Oskaloosa High School. He attended William Penn College for a year, and in 1930 was appointed to the United States Naval Academy. Within four years, he graduated and was commissioned into service with the rank of Ensign.
As he was completing his first assignment, aboard the cruiser USS Milwaukee (CL-5), tension between the United States and Japan was beginning to grow. In 1937, when he attended the Submarine School at New London, the relationship deteriorated even further. His first submarine assignment was at Pearl Harbor aboard USS Nautilus (SS-168), serving as Engineer, First Lieutenant, and Communications Officer.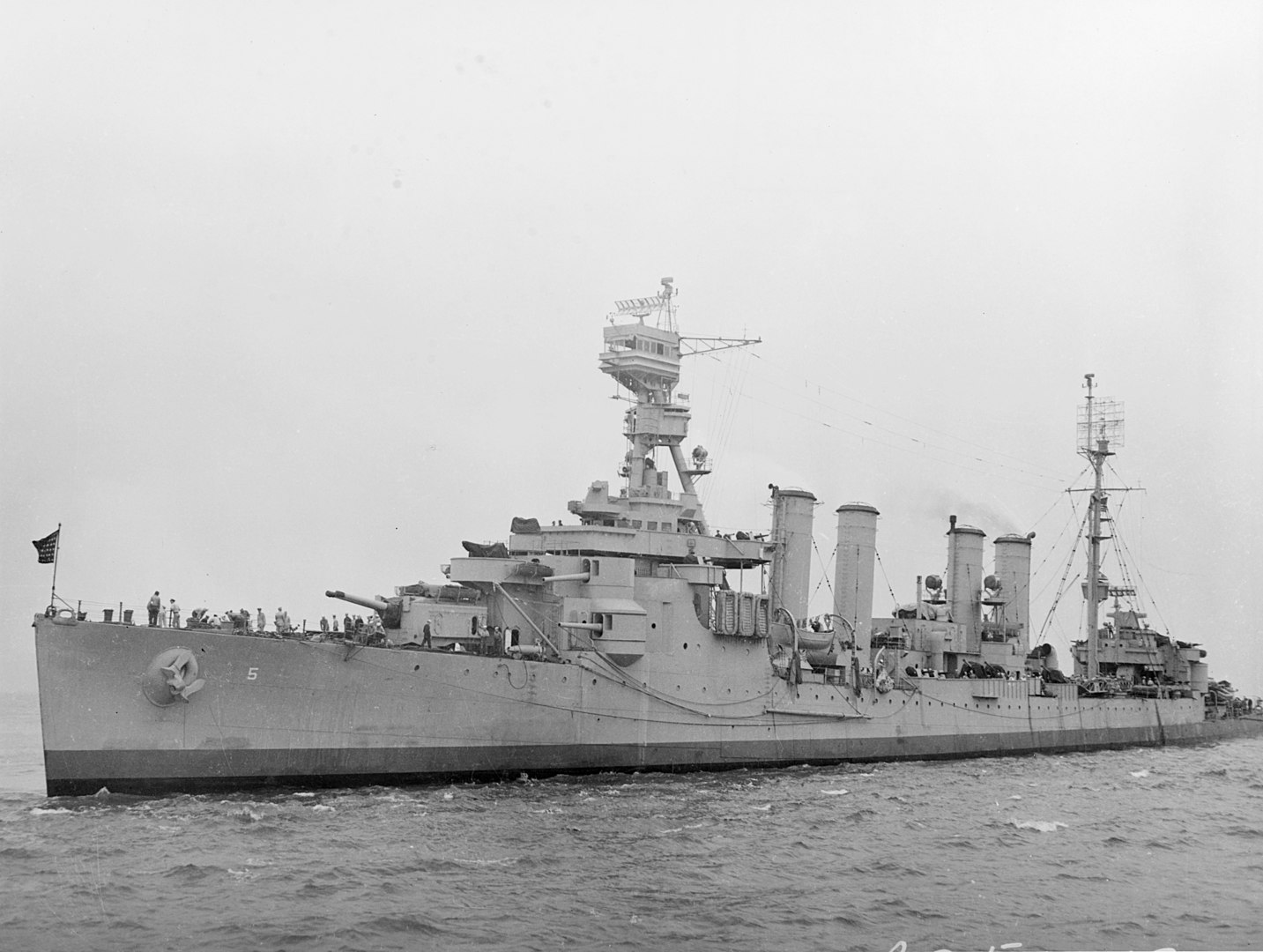 In June of 1941, Clarey became the executive officer of USS Dolphin (SS-169), a V-boat submarine stationed at Pearl Harbor. He was on board his ship when Japan launched its devastating attack on Pearl Harbor and other military installations across Oahu.
Clarey in World War II
USS Dolphin saw no direct action during the assault, and remained at Pearl Harbor for more than two weeks before setting out on war patrol to the Marshall Islands. In June, 1942, Clarey was the commissioning officer of USS Amberjack (SS-219) and participated in two war patrols in the Pacific. His actions as executive officer of Amberjack earned him a Silver Star. The citation mentions his "conspicuous gallantry and intrepidity in action."
Clarey took part in one more patrol in the South Pacific before being named commanding officer of the Balao-class submarine USS Pintado (SS-387). On her first war patrol, Pintado attacked a Japanese convoy, sinking three freighters and causing significant damage to a larger one. Lieutenant Commander Clarey was awarded the Navy Cross for "extraordinary heroism" displayed on this patrol. He was awarded another Navy Cross for his actions during Pintado's second war patrol.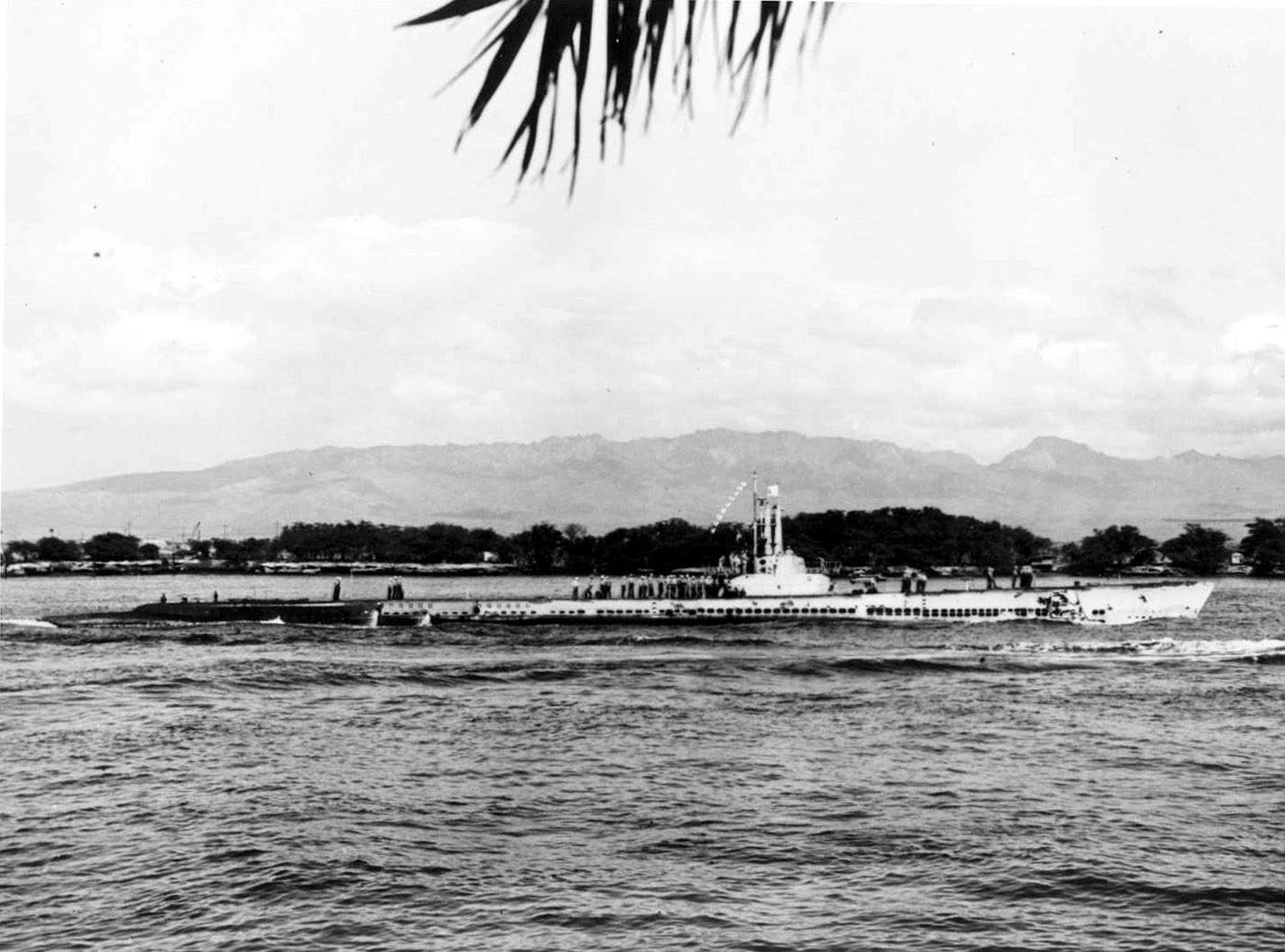 But Clarey wasn't finished. He earned a third Navy Cross for Pintado's third war patrol in the South China Sea. During this patrol, his crew, known as "Clarey's Crushers," sank more than 40,000 tons of Japanese vessels.
From April of 1945 until the end of the war, Clarey served on the staff of Commander Submarine Force Pacific Fleet (COMSUBPAC).
Post-World War II Service
When the war ended in 1945, Bernard Clarey was transferred to the Navy Department in Washington, DC, where he held multiple jobs, including Office of the Naval Inspector and Commander Submarine Force, Atlantic Fleet's Flag Secretary, Legal Officer, and Public Information Officer.
In 1951, Clarey returned to sea, as executive officer of the cruiser USS Helena (CA-75) off the coast of Korea.
Bernard Clarey was promoted to the rank of Rear Admiral in 1958. In 1962, he returned to Pearl Harbor, this time as Commander Submarine Force, US Pacific Fleet (COMSUBPACFLT).
In 1970, Admiral Clarey took up what would be his final assignment, as Commander in Chief, US Pacific Fleet (CINCPACFLT)
Admiral Clarey retired from the US Navy on October 1, 1973. For four years after his retirement, he was a vice president at the Bank of Hawaii.
Admiral Bernard Clarey passed away on June 15, 1996.
Awards and Honors for Admiral Clarey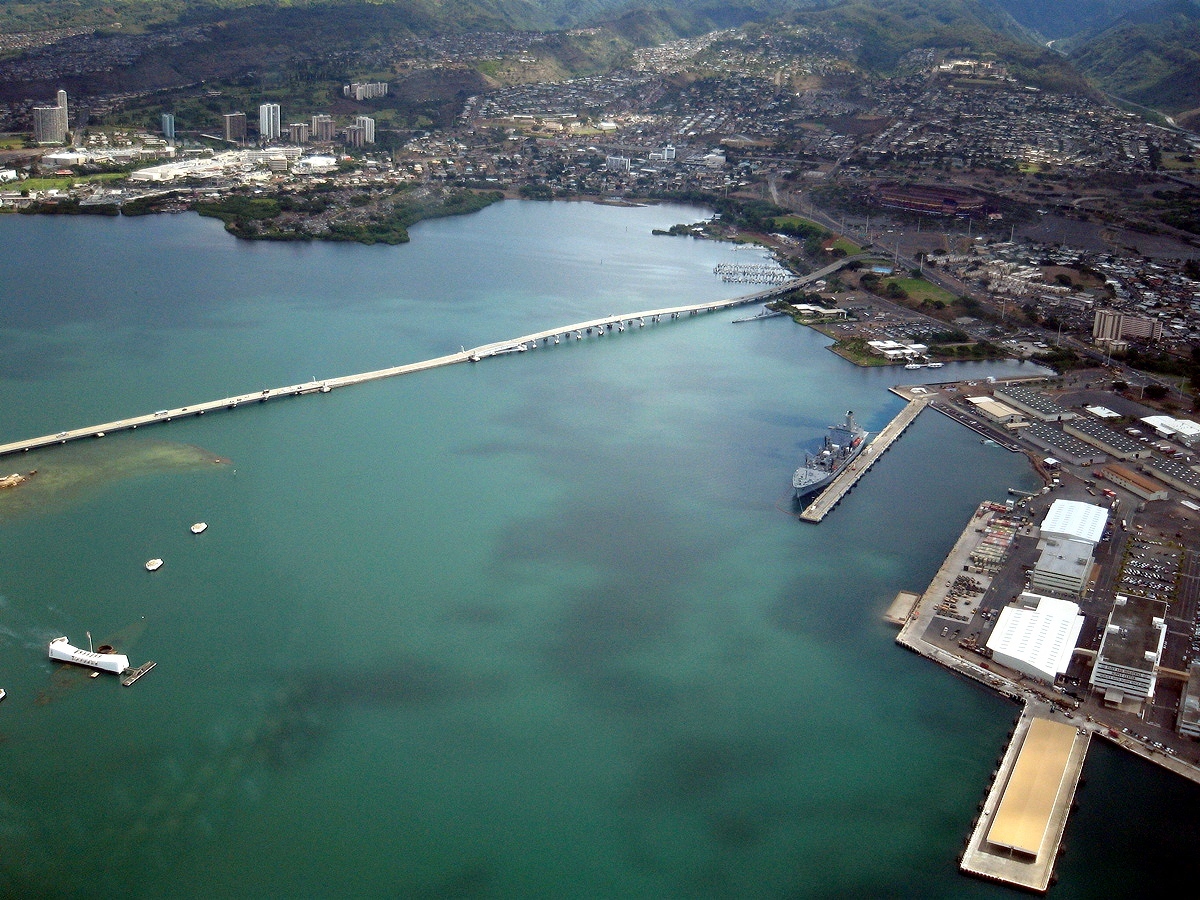 In addition to three Navy Crosses, Admiral Clarey was awarded the Navy Distinguished Service Medal with four gold stars, the Silver Star, the Legion of Merit, a Bronze Star with Combat V, Presidential Unit Citation, American Defense Service Medal, American Campaign Medal, Asiatic-Pacific Campaign Medal with one silver and four bronze stars, World War II Victory Medal, National Defense Service Medal with one bronze star, Korean Service Medal with one bronze star, Presidential Unit Citation (Philippines), Republic of Korea Presidential Unit Citation, Philippine Liberation Medal with one bronze star, and the United Nations Korea Medal.
In 1998, two years after his passing, Clarey was recognized for his long and heroic service when the bridge that connects Ford Island to Oahu was named in his honor. Hundreds of people cross the Admiral Clarey Bridge to Ford Island every day, including tourists who come to explore the Pearl Harbor Aviation Museum and the Battleship Missouri, and to pay their respects at the USS Oklahoma Memorial.