When a Ship Is Decommissioned
The life cycle of a US Navy ship begins when its keel is laid down for construction. After construction is completed, she's launched into the open water, where she undergoes a shakedown cruise to test her performance at sea. Finally, when she's deemed to be ready, the ship is commissioned into service. This is the point at which the vessel becomes an official part of the United States Armed Forces, serving the Navy in conflicts, escort runs, and training operations. When her service is no longer needed, the vessel is decommissioned. What happens, exactly, at that point?
The Life of USS West Virginia
Let's look at USS West Virginia (BB-48), a battleship that survived the Pearl Harbor attack.
The keel for the new battleship was laid down on April 12, 1920, and she was launched on November 19, 1921. USS West Virginia was commissioned into service on December 1, 1923 and after 24 years in the Navy, she was decommissioned on January 9, 1947.
After her service in the Pacific, West Virginia was no longer needed by the Navy. When she was decommissioned, she was placed into the Pacific Reserve Fleet. She remained in the Navy's inventory of ships until her name and hull designation were struck from the Naval Vessel Register March of 1959.
Between 1947 and 1959, West Virginia was inactive, because she had been decommissioned. To free up resources and reduce the cost of maintenance and operation, unused ships are taken out of active service. Sometimes, a decommissioned ship sits idle for years before anything is done with it. In the case of West Virginia, 12 years passed before she was finally sold to a private company for salvage.
What Happens with a Decommissioned Ship's Name?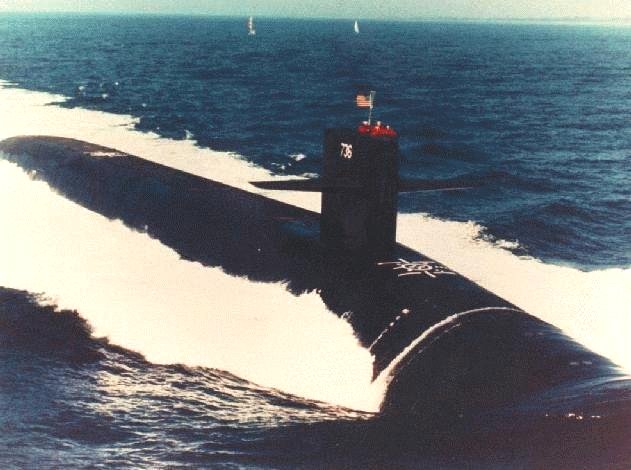 When a ship is struck from the Naval Vessel Register, her name (but not her hull designation) is freed up for use on a future ship. Names are often reused over and over again. The name West Virginia has been used by three vessels, including a cruiser from the early 20th century and a submarine commissioned in 1990.
What Happens Before a Ship Is Decommissioned?
Retiring a ship isn't a quick task. Before she's officially decommissioned, the ship enters a "cool down" period. As she's being inactivated, she'll sail to a naval facility where crews will remove usable parts.
Weapons and ammunition aren't stored on a decommissioned ship and are transferred to a different vessel. Supplies from the inactivated vessel are distributed as needed. The same happens with the crew, which is reassigned to other ships. This typically happens in the order of crew member duties. A gunner, for instance, wouldn't remain on a ship after her guns have been removed.
How Long Until a Ship is Decommissioned?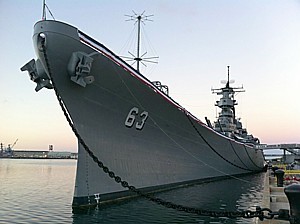 There is no set timeline for a ship's service to the Navy. It all depends on the number—and types—of active ships the Navy needs.
The battleship Missouri (BB-63), for instance, was in service on and off from 1944 to 1992. She was decommissioned and recommissioned before her final retirement, spending a total of 17 years in active service. USS West Virginia, on the other hand, was in service from 1923 to 1947, a total of 24 years.