Visit the Historic Museums of Pearl Harbor
Every year, the museums of Pearl Harbor get better and better. More exhibits arrive and there is more to see. If you want to learn the history of the "Date that will live in infamy," visiting is the best way to do so. These museums should not be missed.
The Arizona Memorial is the most visited site in the State of Hawaii. Every US President since FDR has visited and paid their respects. The USS Arizona was the battleship most devastated in the attack on Pearl Harbor. 1,177 of her crew are still in the ship. Survivors have had their ashes placed in the sunken ship with their mates. The Memorial is an amazing site, and well worth a visit.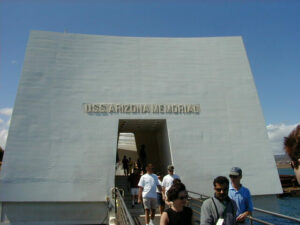 The USS Missouri was not at Pearl Harbor on December 7th, 1941. She was not even built yet. She fits into Pearl Harbor anyway because it was on the deck of the Battleship Missouri that the Japanese signed the surrender documents ending WWII. The USS Missouri continued to serve the United States in Korea and Operation Desert Storm. Tours on the Missouri are often a highlight for many visitors.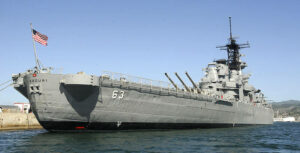 The Bowfin is a small submarine, which makes her even more impressive. Nicknamed the "Pearl Harbor Avenger" she was launched on December 7th, 1942, one year after the attack on Pearl Harbor. She had a strong record in WWII getting vengeance for Pearl Harbor in the Pacific, sinking 44 enemy ships.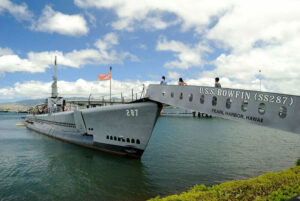 The newest of the historic museums of Pearl Harbor is the Pacific Aviation Museum. One need not be an aviation buff to appreciate this site. The stories from the guides are exceptional. There are two hangars with dozens of aircraft, each with their own story. The hangars even have bullet holes from the attack on Pearl Harbor.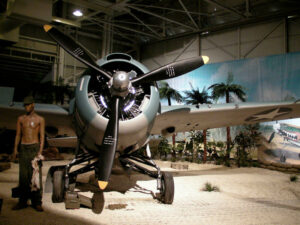 Do you want to see all of these museums? We offer a few tours that visit all of the Historic Museums of Pearl Harbor in a single day.
[product_category category="pacific-aviation-museum-tours"]