USS West Virginia Survivor Archie Kelley Turns 100
When Archie Kelley turned 100 years old, it was a milestone that many others wished to celebrate with him. Kelley's 100th birthday wasn't just any centennial celebration. This was the milestone event for a survivor of the December 7, 1941 attack on Pearl Harbor. More than 76 years ago, men like Kelley found themselves in the midst of a devastating Japanese assault on the Oahu naval base. Kelley survived the attack and went on to share his story many times over the following years, including with the attendees of his 100th birthday bash.
Archie Kelley Goes to Hawaii
Born into a Navy family, Archie Kelley graduated from the US Naval Academy in February of 1941 and was sent to serve at Pearl Harbor, in the Territory of Hawaii. To the young Kelley, the assignment seemed like a dream. The weather was perfect, the prospect of meeting girls seemed high, and every morning he woke up to the stunning sight of the Pacific island.
A Rude Awakening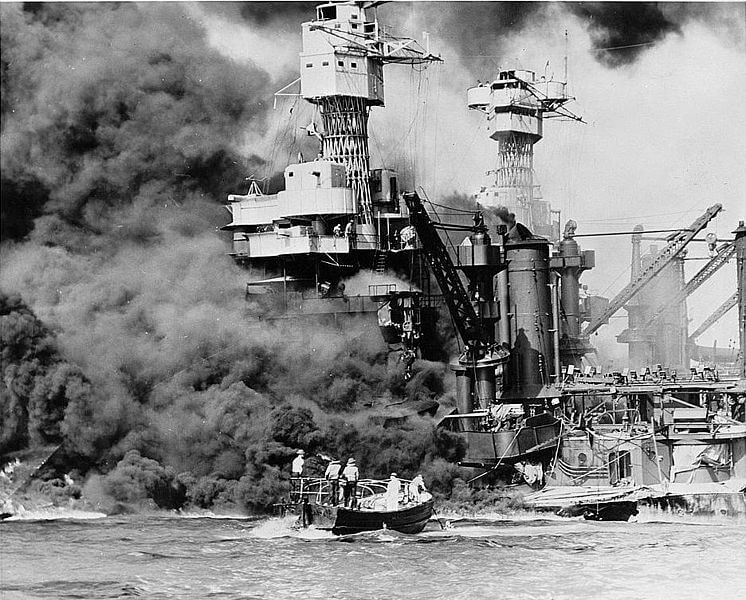 Unfortunately, those dreams of tropical paradise were shattered when the Imperial Japanese Navy launched a surprise attack on Pearl Harbor. Serving aboard the battleship USS West Virginia (BB-48), Kelley was in charge of damage control on that Sunday morning. It was a nearly impossible task, considering West Virginia suffered seven separate torpedo strikes that morning.
Despite the chaos that was unfolding around him—the ship's captain was mortally wounded and the Executive Officer had abandoned ship—Kelley was able to minimize losses aboard USS West Virginia. Owing to his quick decisions, the damage control parties prevented West Virginia from becoming the third battleship permanently lost at Pearl Harbor.
"I was able to counter-flood the ship to prevent it from rolling over like the [USS Oklahoma], which lost 400 people immediately when they rolled over," Kelley recalled. Though West Virginia sustained substantial damage, she did eventually return to service.
After Pearl Harbor
Kelley, meanwhile, shifted assignments and served aboard the destroyer USS Gansevoort (DD-608) throughout the rest of the war in the Pacific.
During World War II, Gansevoort was part of the "island hopping" strategy, hitting islands across the Pacific in succession, causing as much damage to Japanese installations as possible before moving to the next.
The US involvement in Second World War spanned four years, but Archie Kelley served seven years in combat, and a total of 30 years in the military, eventually retiring with the rank of captain.
At his birthday party, Kelley was presented with a congratulatory letter written by Secretary of the Navy Richard V. Spencer. Governor Doug Ducey also sent a State of Arizona Commendation letter to honor Kelley for his service with the Navy.
Archie Kelley was joined at his 100th birthday party by his wife, Carol, his daughter, six grandchildren, and two great-grandchildren.