USS Nevada at Pearl Harbor
Battleship USS Nevada (BB-36) was the lead ship of the Nevada class battleships, which included her sister ship USS Oklahoma. 27,500 ton Nevada was launched one year before USS Arizona as the first super-dreadnaught, making her the eldest of the battleships at Pearl Harbor.
Nevada fought in WWI in the Atlantic fleet and moved to the Pacific Fleet in 1930. She was stationed at Pearl Harbor when the Pacific fleet moved from California in 1940.
USS Nevada on December 7th, 1941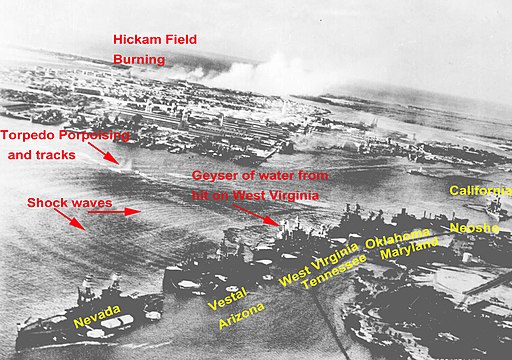 On the morning of December 7th, 141, USS Nevada was moored about 75 feet aft of USS Arizona.  She was one of the most exposed battleships on Battleship Row when the torpedo bombers began their attack. There was no ship moored next to Nevada to protect her from torpedoes.
The attack began at 07:55 and the torpedoes were already in the water before general quarters was sounded. Nevada was hit by a torpedo at 08:03. Moments before the torpedo hit, her crew was already preparing to get underway.
Being moored alone brought the advantages of easy escape and of freedom of movement when the crew began firing on enemy planes. In fact, Nevada shot down the plane that hit her with a torpedo seconds earlier.
Fires were burning when Nevada and the other ships got the order from the harbor signal tower to get underway at 0810.  The Arizona had already exploded and fires were burning in the waters around her. This gave urgency to the Nevada to get moving. She was the only battleship able to get underway that morning. It was about 0840 when she got underway.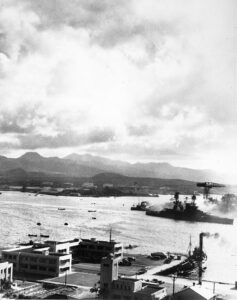 The Japanese aviators were told to be alert for any ship trying to escape the harbor so they could sink the ship in the harbor entrance to block others in the harbor. When they saw Nevada's sortie they followed orders and targeted her. This policy was questionable because even if Nevada were sunk in the middle of the harbor entrance there was ample room for another ship to leave the harbor.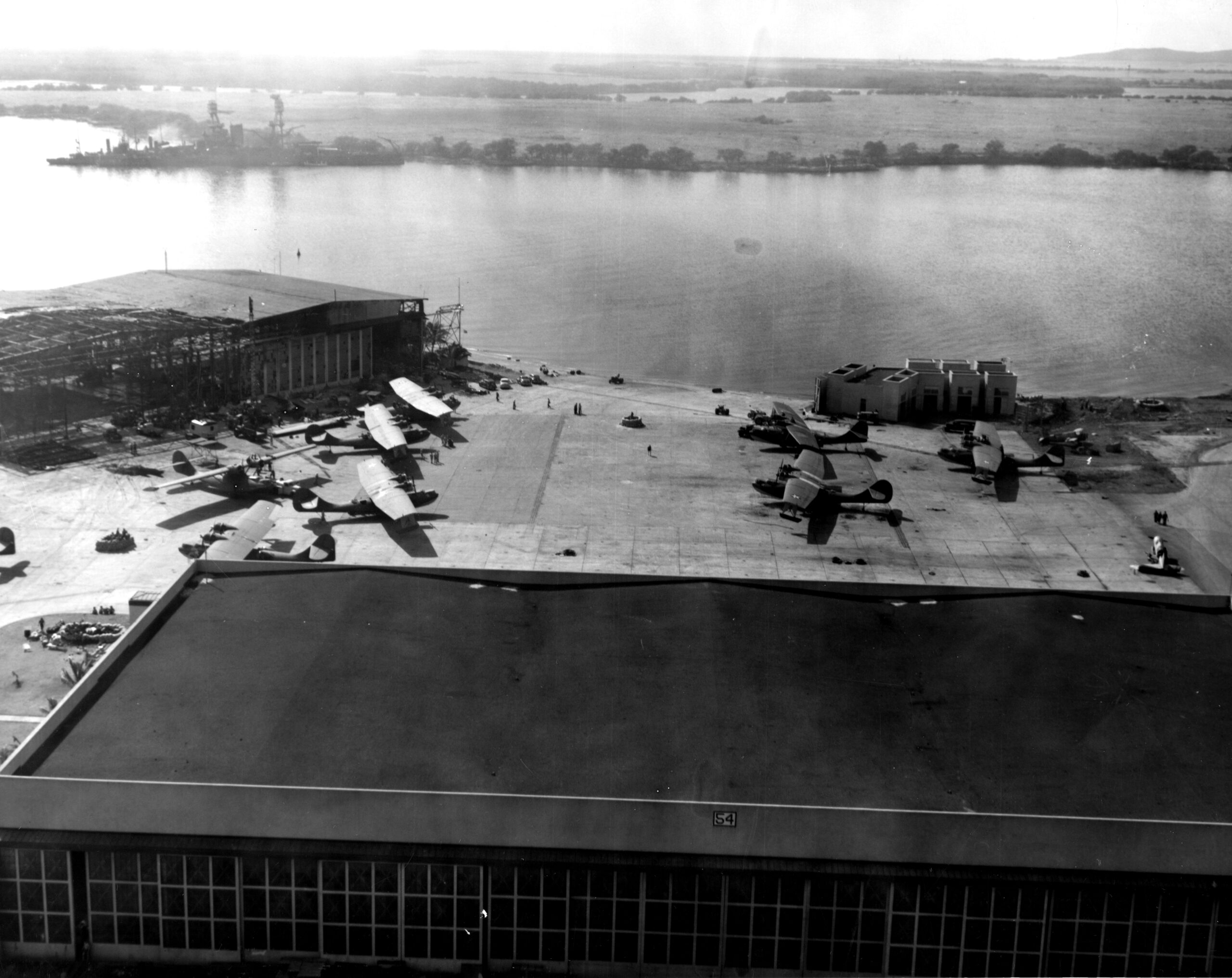 The USS Nevada suffered severe damage when she became the target of the attackers.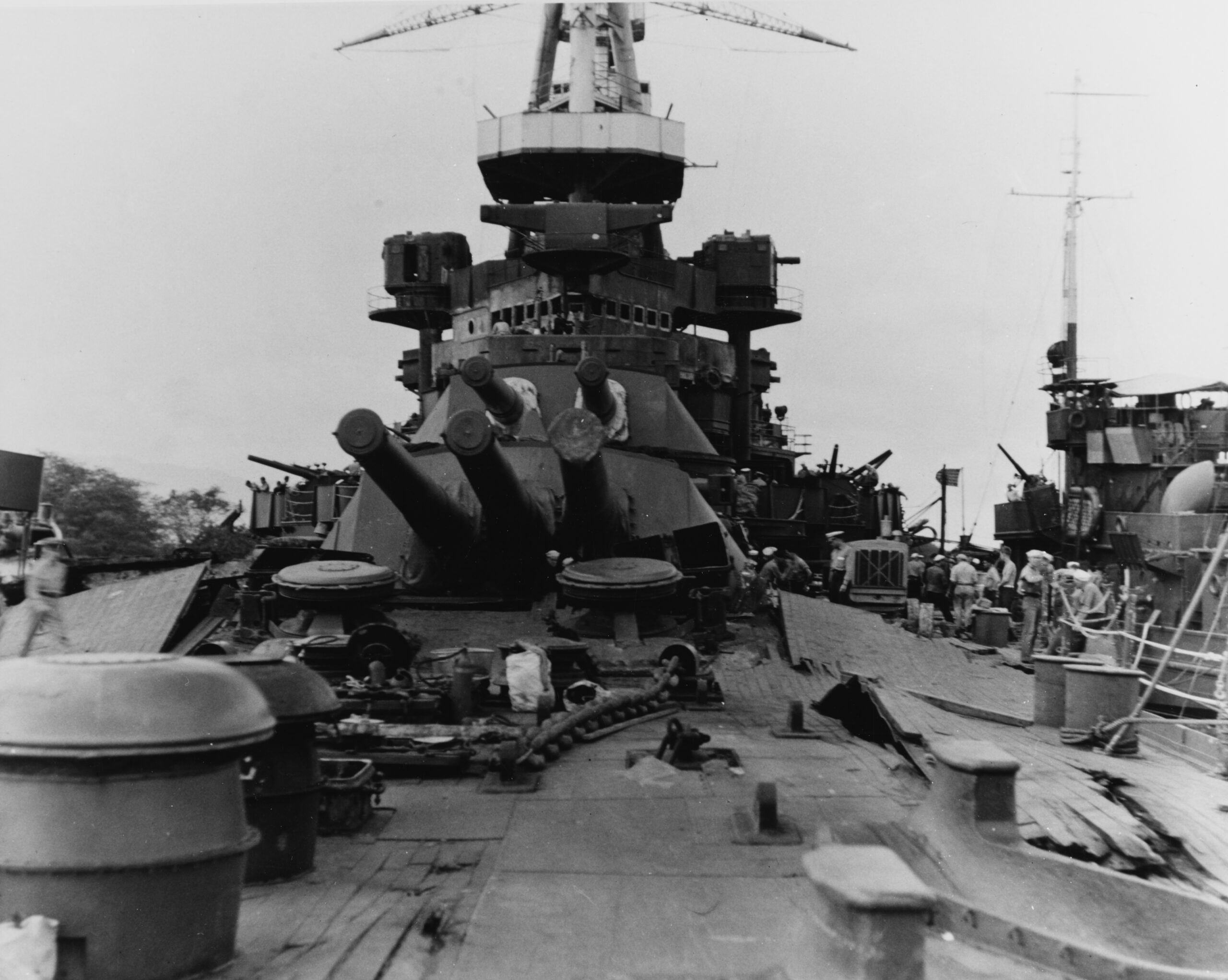 "USS Nevada Bow damage after Pearl harbor attack". Licensed under Public Domain via Wikimedia Commons.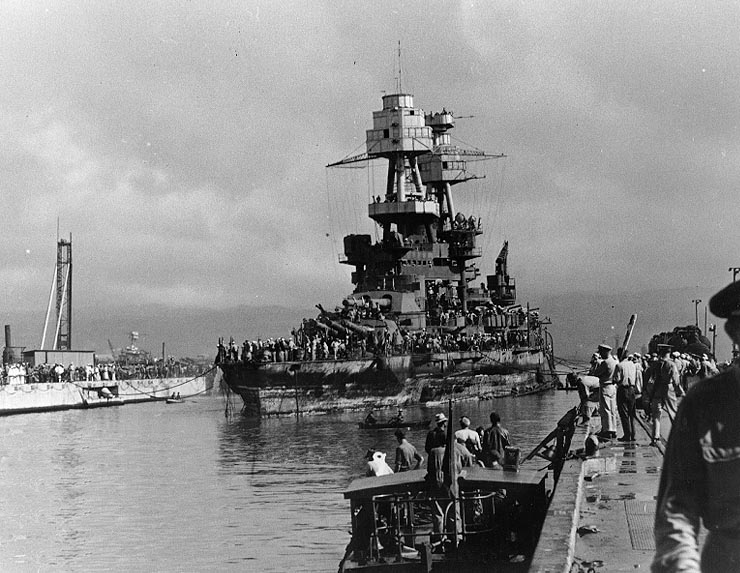 "Nevada enters drydock on 18 Feb 1942 after refloating NHC- 83056". Licensed under Public Domain via Wikimedia Commons.