USS Arizona Memorial Reopens to Visitors
Undergoing critical repairs since May of 2018, the USS Arizona Memorial has been closed to the public. Beginning on September 1, 2019, visitors will once again be able to board the beautiful and newly renovated structure in Pearl Harbor.
Discovery of Damage
On May 6, 2018, the USS Arizona Memorial was shut down after personnel from a US Navy vessel discovered a crack in the structure that supports the visitor loading ramp. Upon further inspection, the supporting pier was found to have shifted three feet from the memorial, causing additional strain on the access ramp. An attachment bolt was also damaged, further contributing to a potentially hazardous situation for visitors. Jay Blount, spokesman for the Pearl Harbor National Memorial, commented on the findings, "After further investigation…it was determined that the structure is not supporting the loading ramp the way that we need."
Though the initial cracks were quickly repaired by engineers, further inspections revealed that repairs were also needed to the anchoring system. The opening date for the memorial continued to be pushed back, and in March 2019, the National Park Service awarded a contract worth $2.1 million for the repairs. Four months later, the dock was secured to the memorial and a Seaflex mooring system was installed to increase longevity and visitor safety.
Interim Measures
During the period that the memorial was closed, visitors were provided a modified version of the USS Arizona Memorial program. They still viewed the 23-minute documentary film about USS Arizona and the attack on Pearl Harbor. Afterward, instead of sailing out to the memorial, however, guests boarded US Navy shuttle boats and were given a tour of Battleship Row and the harbor near the memorial. Guests also had access to all of the displays and exhibits of the Pearl Harbor Visitor Center.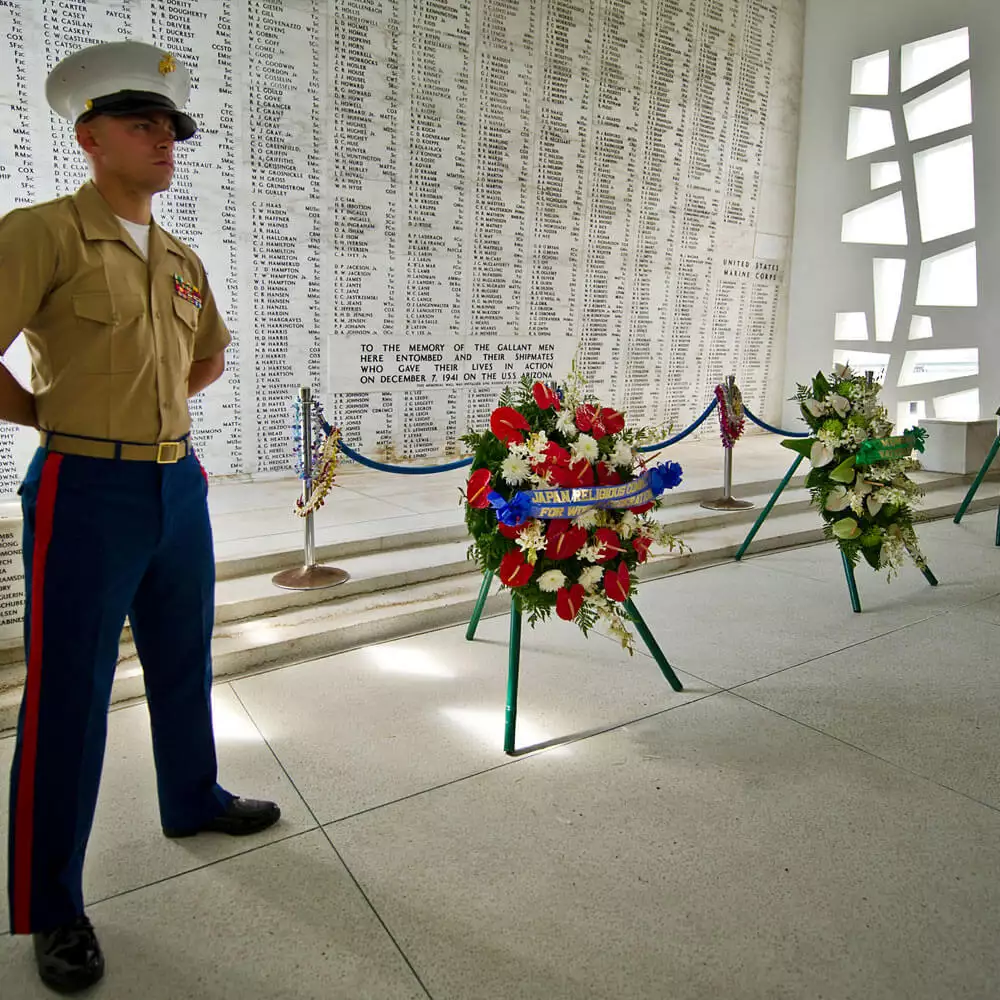 To prepare the USS Arizona Memorial for the return of hundreds of daily visitors, upkeep was undertaken to freshen up its appearance. US Navy volunteers stepped up to do the job, lending their time to provide a fresh coat of paint, buffed railings, and new light bulbs throughout the structure. According to Lt. Commander Jeremy Reed, Outgoing Operations Officer NSSC at Pearl Harbor, "It doesn't even feel like a volunteer event, it feels like I've won the lottery."
The USS Arizona Memorial Reopens to the Public
When the USS Arizona Memorial reopens to the public during Labor Day weekend, it will return to normal operations. Official Pearl Harbor tours will once again offer guaranteed access to the USS Arizona Memorial program, which includes the documentary, shuttle boat ride, and time aboard the newly-repaired memorial.