Understanding US Navy Ship Designations
For a civilian, understanding the terminology used by the United States Navy can seem complicated. When it comes to something as simple as the naming of ships, there's a lot to consider For instance, we know USS Arizona by the name she was given when she was commissioned into service. When you start to research the ill-fated battleship, however, you'll also find that she is associated with the alphanumeric series BB-39. It can be confusing at first glance, so here's a guide to understanding US Navy ship designations.
At first glance, BB-39 may seem like a random combination of letters and numbers, but it's not often that the US military does anything without good reason. BB-39 is a designation that further describes USS Arizona. While the battleship is widely known for her tragic sinking in the attack on Pearl Harbor, less well-known is USS Bobolink (AM-20) and what role she played during Japan's devastating attack.
That's where the alpha part of a ship's designation comes into play. A ship's name is only part of how we identify her. But what happens when another vessel is launched with the same name? Although it never happens that two US Navy ships share the same name at the same time, names are often reused, and that's when a ship's designation becomes important. There are two parts to that designation: her classification symbol and her hull number. Let's take a look at each.
Understanding US Navy Ship Designations: the Classification Symbol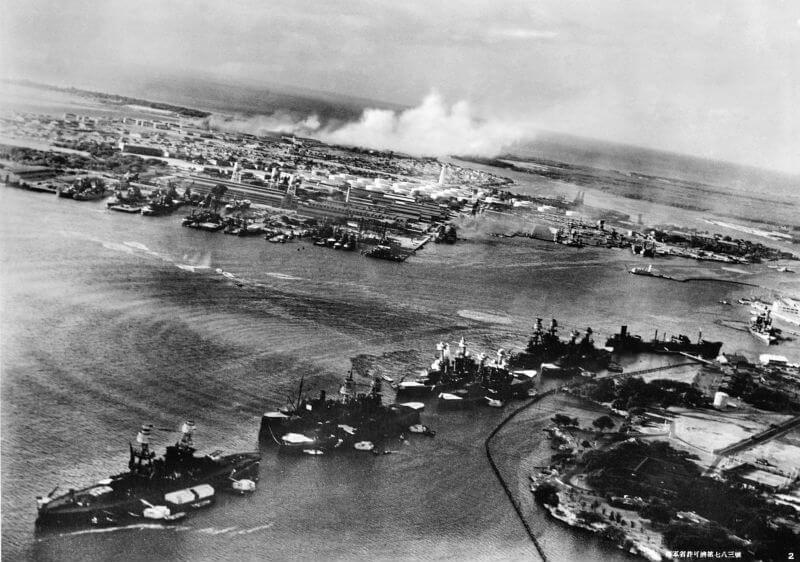 The series of letters is used to identify the type of vessel. For instance, the "BB" of USS Arizona's designation identifies her as a battleship. USS Bobolink is designated with an "AM," which is used to identify minesweepers.
Though there are now also sub-classifications, these weren't always used. They started to become common when the Navy needed to distinguish among different cruiser subtypes, such as light (CL) or heavy (CA).
Looking at the Pearl Harbor attack, the most common classification symbol you may see is "BB" for the battleships that were moored along Battleship Row. Other classification symbols include:
AR - Repair Ship
AV - Seaplane Tender
CB - Large Cruiser
CV - Aircraft Carrier
DD - Destroyer
DE - Destroyer Escort
SS - Submarine
Different classifications fall under different categories. support ships, warships, auxiliary craft, and the United States Coast Guard all have different designations. For instance, Warships have designations for:
Aircraft carriers
Surface combat ships
Submarines
Patrol combatant ships
Amphibious warfare ships (including landing vessels)
Expeditionary support
Combat logistic ships
Mine warfare ships
Coastal defense vessels
Mobile logistics ships
There are also temporary designations that were commonly used during World War II, including YAG for miscellaneous auxiliary service craft.
The Hull Number
Following the alpha designation is a series of numbers, unique to every ship in the US Navy. These numbers, such as the "39" in the case of USS Arizona, are known as hull numbers.
In short, they are an identification number provided to every ship that's entered into service. The hull number identifies specific ships, thereby avoiding confusion between the battleship USS Missouri (BB-63)—which is now a museum ship at Pearl Harbor—and the USS Missouri (SSN-780) a fast attack submarine that's homeported at…Pearl Harbor.
The hull numbers assigned to ships with the same classification symbol have logically gone up over the years. A submarine with a lower hull number is always going to be older than a submarine bearing a higher number.
While this knowledge isn't essential to understanding the events of December 7, 1941, understanding US Navy ship designations can enhance the a visit to Pearl Harbor.