Ships of Pearl Harbor: USS Vega
Commissioned into service in the US Navy on December 21, 1921, the Sirius-class cargo ship USS Vega (AK-17) was originally launched as a Type 1022 civilian freighter named SS Lebanon. From 1921 to 1924, she was part of the Naval Transportation Service from the Atlantic to the Pacific. The cargo ship performed six round-trip voyages out of San Francisco before being reassigned to Seattle, WA for supply runs to Alaska.
Pearl Harbor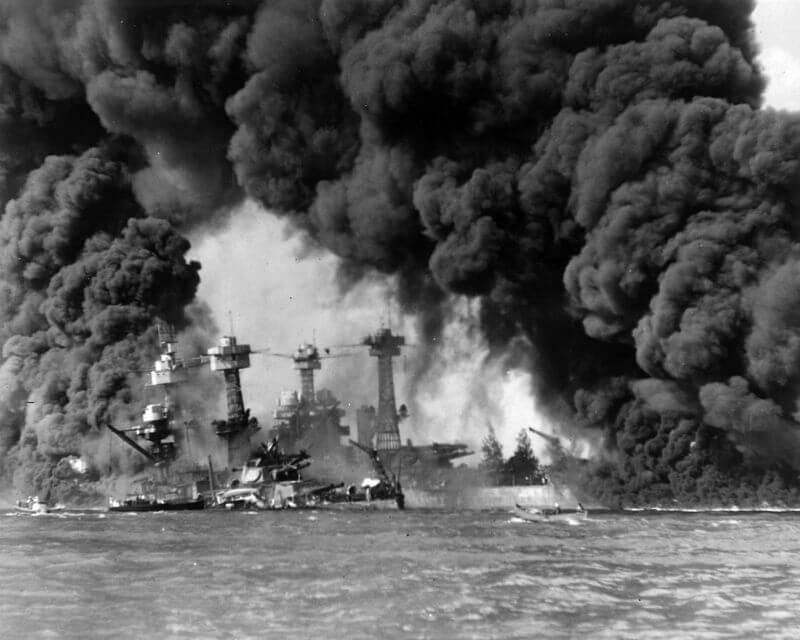 On December 6, 1941, USS Vega arrived at Pearl Harbor, delivering munitions for the Naval Ammunition Depot there. Moored at Pier 31, civilian dock workers were in the middle of unloading the ammunition stores when Japanese aircraft launched their attack on the naval base. Despite the large amount of ammunition still on board, Vega's crew went to general quarters and opened fire on the attackers with the ship's anti-aircraft guns.
Throughout the attack, civilian workers continued to unload the ammunition stores. Though the Japanese pilots could have caused a considerable amount of damage by attacking the explosives-laden cargo ship, their directive was to focus on the  massive ships moored along Battleship Row. Since the attackers never turned their attention to Pier 31, USS Vega, her crew, and the cargo of ammunition came through the Pearl Harbor attack untouched.
USS Vega and the War in the Pacific
After surviving the Pearl Harbor attack without sustaining any damage, USS Vega spent the next month in Hawaii before making two runs to San Francisco with pineapples and civilian supplies. In April of 1942, she departed from San Francisco and headed for Washington, where she operated for much of the remainder of the Pacific war. Her role was to supply construction materials to the Aleutian Islands, which were under constant threat of Japanese attack.
Early in 1944, USS Vega returned to the South Pacific as the Allies pushed west, providing supplies and construction materials for the advance. Despite operating throughout the Pacific during the war, Vega's crew saw little combat during the four-year conflict. In June of 1945, while she was anchored off Okinawa, her crew shot down a Japanese bomber that threatened to drop its payload on the anchorage.
After the war ended, USS Vega returned to Oakland, CA, where she was decommissioned on July 15, 1946. On August 6, 1946, she was sold for scrap.
For her service in the war, USS Vega received four battle stars and a Combat Action Ribbon for her part in the Pearl Harbor attack.