Ships of Pearl Harbor: USS Schley
USS Schley (DD-103) was laid down on October 29, 1917. The new Wickes-class destroyer was equipped like other destroyers of the time: with an arsenal that would make her a formidable presence on the high seas. USS Schley was commissioned into service on September 20, 1918. As this was the tail end of World War I, she didn't see any battle. Just four years after being commissioned into service, USS Schley was decommissioned for the first time.
Schley remained in reserve for the next 18 years, until October of 1940, when the growing threat of war caused the Navy to bolster its forces and she was returned to active service. She arrived at her new home port of Pearl Harbor in December, 1940. She remained there, taking part in patrols and exercises, for the next year. On December 7, 1941, USS Schley saw her first real combat. Unfortunately, she was unarmed when the Japanese planes came roaring in over Oahu.
USS Schley at Pearl Harbor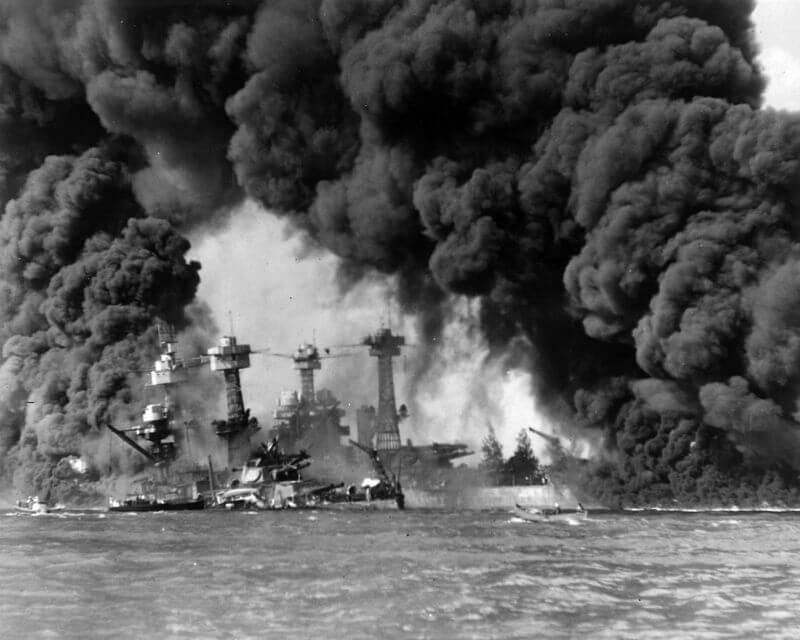 When the attack on Pearl Harbor began, Schley had been undergoing an overhaul. At the time all of her guns were dismantled, leaving her unable to return fire on the Japanese planes. During the attack, the men of USS Schley took on the aerial war machines with whatever they could get their hands on, mostly rifles and pistols.
The crew did what they could, putting themselves at risk on the slim chance of downing the attacking aircraft with little more than handheld firearms. Though she was anchored among a group of other ships, which would have made for an easy target for Japanese pilots, the attackers were more focused on higher-value targets, especially the battleships berthed along Ford Island's Battleship Row.
When the attack ended, Schley was undamaged and her overhaul continued almost immediately. Despite the rescue operations in Pearl Harbor, her overhaul was rushed and completed on December 20, at which point she began patrolling the channel leading in to Pearl Harbor.
Heading to War
For a year, USS Schley remained at Pearl Harbor, before being converted into a fast transport and reclassified APD-14 in February of 1943. After another brief return to Pearl Harbor, Schley was underway to the South Pacific for training, escort and patrols, and serving as transport between the Solomon Islands, Samoa, and New Zealand.
Schley may have been unarmed at Pearl Harbor, but the she was more than capable of defending herself in the Pacific. She took part in preliminary actions for the landings in the Philippines and was part of the task force at Ormoc Bay, during which she escaped the kamikaze attacks that sank USS Ward (APD-16). During the landings at Mindoro, she avoided more kamikaze attacks, coming out miraculously undamaged.
Schley ultimately survived World War II having sustained virtually no damage. Although she was redesignated DD-103, she was deemed too old for combat service. USS Schley was finally decommissioned in November of 1945 and struck from the Naval Vessel Register the following month. In March of 1946, she was sold for scrap.
USS Schley ended her career with 11 battle stars for her service throughout the Pacific.