Royal Hawaiian Band Kicks Off 2018 Commemorations
When the end of the year rolls around, many people become engrossed in the holiday season. At Pearl Harbor, however, there is an event that draws even more attention, one that is deeply rooted in American history. Every year on December 7, thousands of people have gathered to honor and remember those who lost their lives during the Japanese attack on Pearl Harbor. On November 29, 2018, the Royal Hawaiian Band will offer a free performance to kick off the week-long countdown to the 77th anniversary of the attack.
Other events will follow in the days leading up to the Pearl Harbor attack's anniversary, but on the 29th of November, the Royal Hawaiian Band will gather at the Pearl Harbor Visitor Center and put on a concert in honor of the men and women, military and civilian, who perished during the December 7, 1941 assault. For their free concert, the musicians of the Royal Hawaiian Band will play songs fitting for a commemoration of the Pearl Harbor attack.
The Royal Hawaiian Band performs a mix of classic Hawaiian music and songs from throughout American history. Made up of flutes, oboes, bassoons, clarinets, trumpets, saxophones, tubas, and percussion, the band performs throughout Honolulu, often at Iolani Palace and Kapiolani Park's bandstand.
The Royal Hawaiian Band has been around since long before the events that started World War II in the Pacific unfolded. The band was founded in 1836, and was originally known as the "King's Band." King Kamehameha III, the third ruler of the unified Kingdom of Hawaii, created the band for performances at parades, funerals, and other state occasions. When monarchs traveled to the neighbor islands, the King's Band came along. The band accompanied the royals, bringing music to all parts of the kingdom, including to the leper colony on the island of Molokai.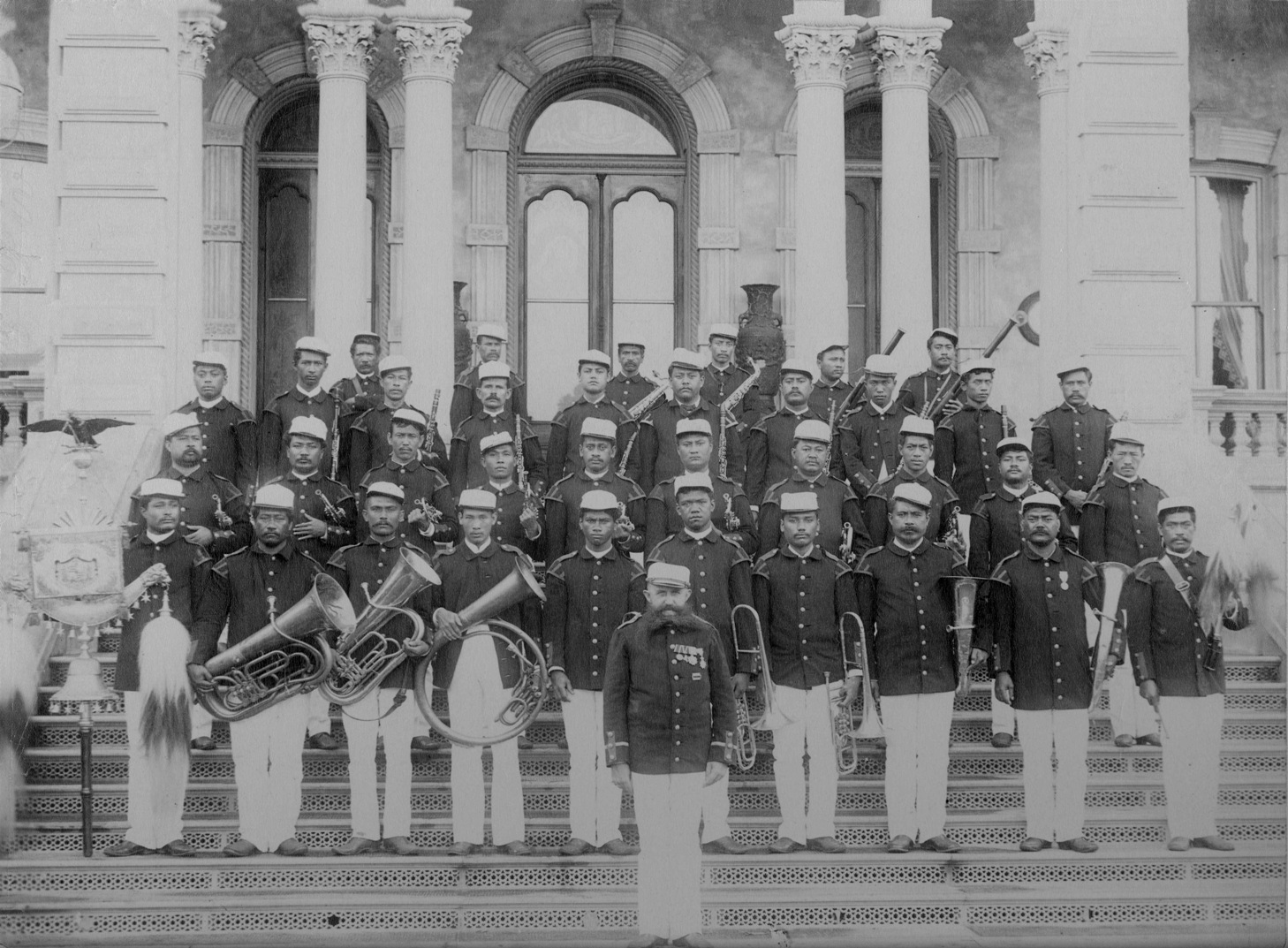 The band grew in popularity and stature, eventually leaving the islands for its first foreign performance in San Francisco. Performing in a band competition, the Royal Hawaiian Band took first place, securing its reputation as a world-class musical ensemble. Since then, the band has traveled often, visiting Japan, Europe, and, of course, many cities across the United States.
Today, the Royal Hawaiian Band is a part of the City and County of Honolulu, and is the only full-time municipal band in the United States. On November 29 at 0700, the band proudly honors the men and women affected by Pearl Harbor with a special performance dedicated to the 77th anniversary of the attack that killed over 2,400 Americans.