Pearl Harbor Tours: Three Items Not To Forget
No matter what activities and tours you take part in during your Hawaiian vacation, whenever you leave the hotel you're going to do that classic move of checking to make sure you remembered everything. There are some activities and adventures you embark on that will require you to bring nothing more than your shining smile, and there will be those that you'll want to check your pockets to ensure you remembered everything.
You already know about the no-bags policy at Pearl Harbor, but there are a few essential items you will want with you for your tour. Remember to bring the following items and get the most out of your time at Pearl Harbor.
Government-Issued ID
Although you won't always be asked to show ID at Pearl Harbor, you very well might, so be safe and don't leave it behind. All occupants of vehicles crossing the Admiral Clarey Bridge to Ford Island—including tour buses—are subject to inspection, including ID checks.
If you're someone who doesn't normally carry your ID with you, you may want to make a note for yourself.
Sunscreen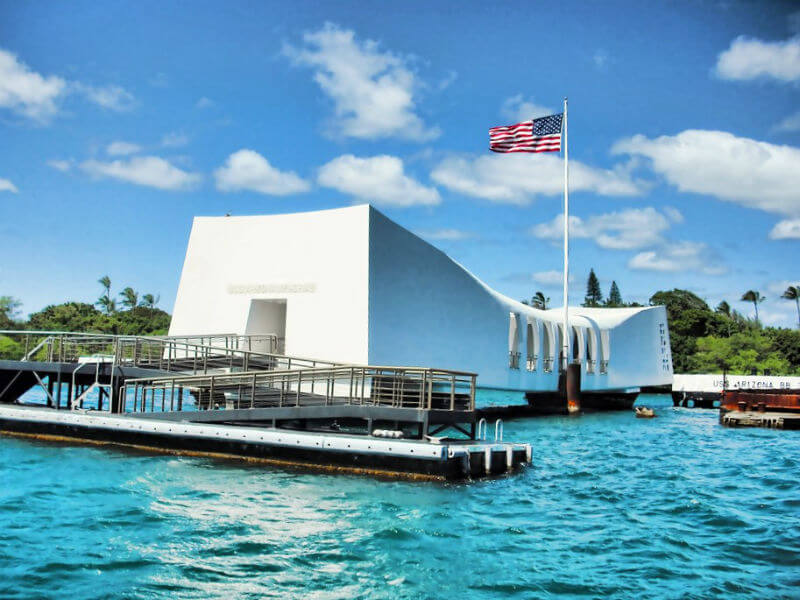 The weather of Oahu is pretty much always comfortable for walking around Pearl Harbor, but you will still need to pay attention to the sun. The tropical rays can be deceptive, leaving you with an unpleasant burn before you even realize it.
Apply sunscreen before you enter Pearl Harbor. Since bags aren't permitted, if you're going to be spending a significant amount of time there, you may want to consider bringing a pocket-size sunscreen or a few sunscreen packets.
Camera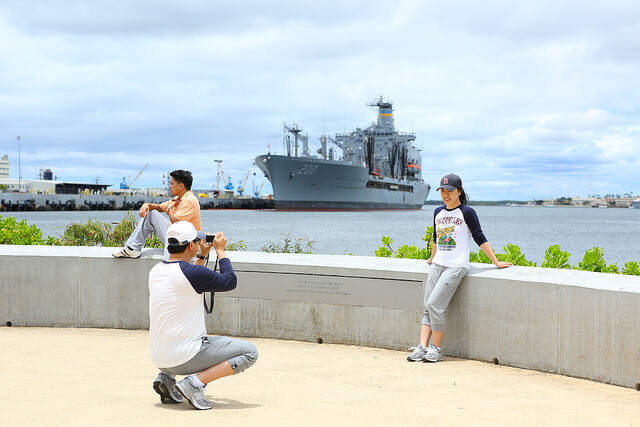 A trip to Pearl Harbor is an experience you will want to remember forever, and what's the best way to capture memories? With pictures! Many of us walk around with smartphones that incorporate cameras capable of taking stunning images, and if you're on of them, you'll absolutely want to have it with you on the day of your Pearl Harbor tour. If you're more of a traditionalist and prefer to work with a separate digital camera, there is one important thing to bear in mind: camera bags—like all bags offering concealment—are not permitted at Pearl Harbor.
You can definitely bring your camera into the Pearl Harbor National Memorial and all of the other sites, but remember that you're going to be carrying it around all day. For smartphones and smaller cameras, that may not be so bad; but for a big, professional-grade DSLR, it may become a bit burdensome several hours into your tour.