Pearl Harbor Terminology – Battleship Row
Any discussion of the attack on Pearl Harbor includes references to something called "Battleship Row." In your mind, you may be picturing a row of battleships lined up within the harbor and if so, you're pretty much on the mark. The ships moored along Battleship Row were the primary targets of the Japanese attack on December 7, 1941. Here was the might of the US Pacific Fleet, seven of the nine fleet battleships (an eighth was in dry dock nearby), as well as two other vessels, the repair ship USS Vestal (AR-4) and an oiler, the USS Neosho (AO-23).
Though there were multiple targets hit by Japan's aerial fleet, Battleship Row felt the brunt of the attack, with all of the battleships sustaining significant damage. The flaw with the very idea of a Battleship Row was that it placed all of these major naval assets in close proximity, making it easier for Japan's bombers to strike efficiently.
The History of Battleship Row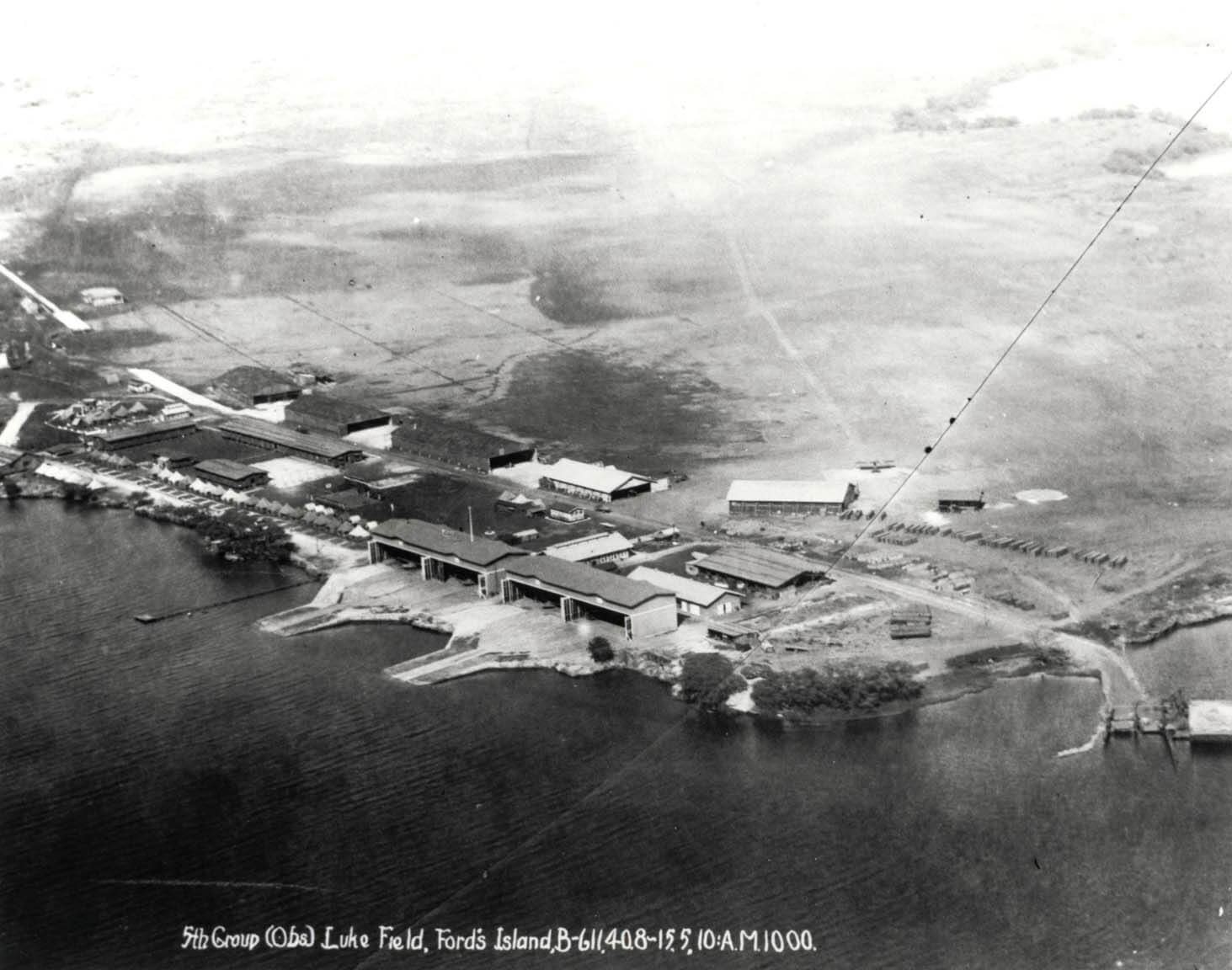 In 1919, the US Navy decided to make Pearl Harbor a major base. Because the water was at its deepest along the southeast side of Ford Island, in the middle of the harbor, it was decided to moor the ships with the largest displacement—the battleships—in this area.
Battleship Row on December 7, 1941
On the morning of the Japanese assault on Pearl Harbor, the battleships in port were lined up as follows. USS Nevada (BB-36) was in the northernmost position. To her aft was USS Arizona (BB-39) with Vestal outboard. Aft of Arizona was USS Tennessee (BB-43), with USS West Virginia (BB-48) outboard. Aft of Tennessee was USS Maryland (BB-46), with USS Oklahoma (BB-37) on her starboard side. The USS California (BB-44) was further south along Ford Island's shore, aft of Neosho, and USS Pennsylvania (BB-38) was dry-docked in the Pearl Harbor Navy Yard across the channel.
Battleship Row Today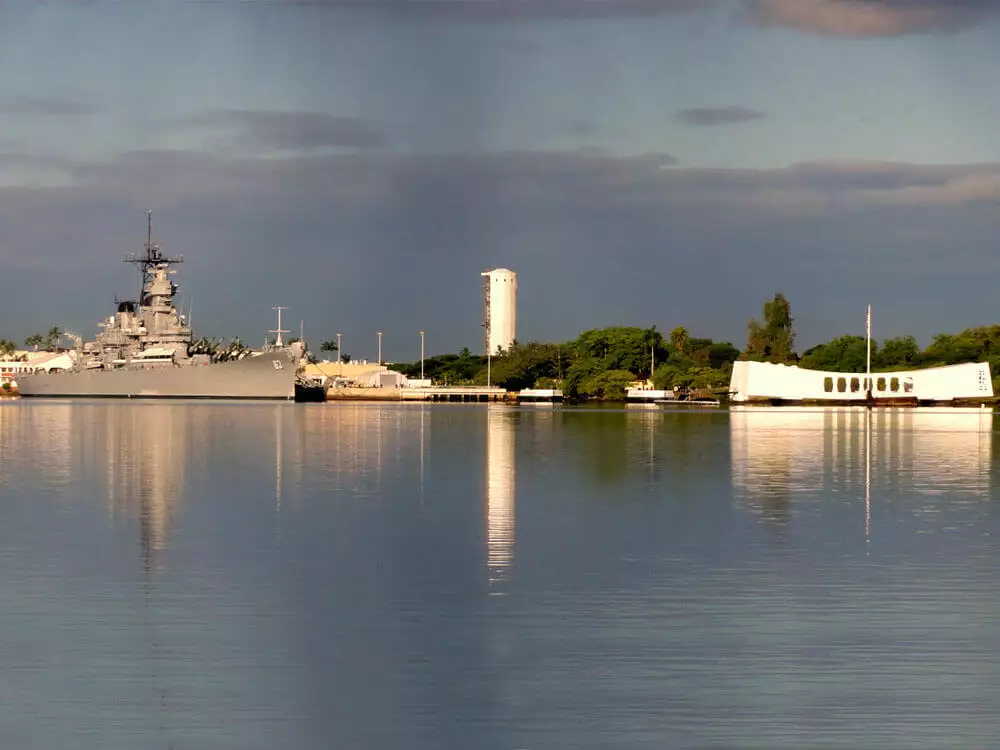 Today, the area where Battleship Row was once located is home to two iconic pieces of American history, considered the "Bookends of World War II." One is the USS Arizona Memorial, constructed over the wreckage of the battleship where she sank on the morning of December 7, 1941, taking 1,177 of her men with her. The attack on Pearl Harbor was the event that drew the United States into World War II. The war officially ended when the Japanese signed the Instrument of Surrender aboard the USS Missouri (BB-63) in Tokyo Bay. Today, Missouri is a museum ship occupying the spot on Battleship Row where Oklahoma was sunk.