Pearl Harbor Survivor John Reed Dies at 96
Pearl Harbor survivor John Reed was only a week away from his 97th birthday when passed away on November 12, 2018. Reed was one of the last survivors of Pearl Harbor in Missouri, and his loss is felt throughout his community of Troy.
John Reed, who's survived by his son Mike and four grandchildren, was present during the devastating attack on Pearl Harbor on December 7, 1941. He was mere months into his service with the US Navy when Japanese forces launched the attack, and the events of that day stuck with him for the rest of his life. According to Mike, Reed mostly kept the details of that morning to himself until later in life, when he started to open up about his experiences.
As with many Pearl Harbor survivors, John Reed was a local hero in his town. He went to church every Sunday and neighbors would spot him mowing his yard, even well into his 90s. It wasn't obvious that the former Western Electric employee had lived through one of the most tragic events in American history.
John Reed and Pearl Harbor
The 20-year-old Tulsa, OK native was one in a group of friends who signed up to join the Navy. After boot camp, in September of 1941, he shipped out to Pearl Harbor, where he worked at the target repair facility near the harbor entrance. On the morning of the attack, Reed was enjoying a quiet breakfast when the first bombs shook the base. He wasn't stationed on any of the battleships that were the primary targets of the Japanese planes, but the impact of the attack was profound.
Those vivid memories never left him, despite the passage of decades. "I looked down toward the harbor and saw a lot of smoke," Reed recalled in a 2017 interview. "I ran out of the barracks and I looked up and there was a plane on the rooftop looking right at me. We were eyeball to eyeball."
He was only a few blocks from another target of the attack, Hickam Airfield. With nothing more than a rifle, Reed was among a small group that tried returning fire on the attacking aircraft.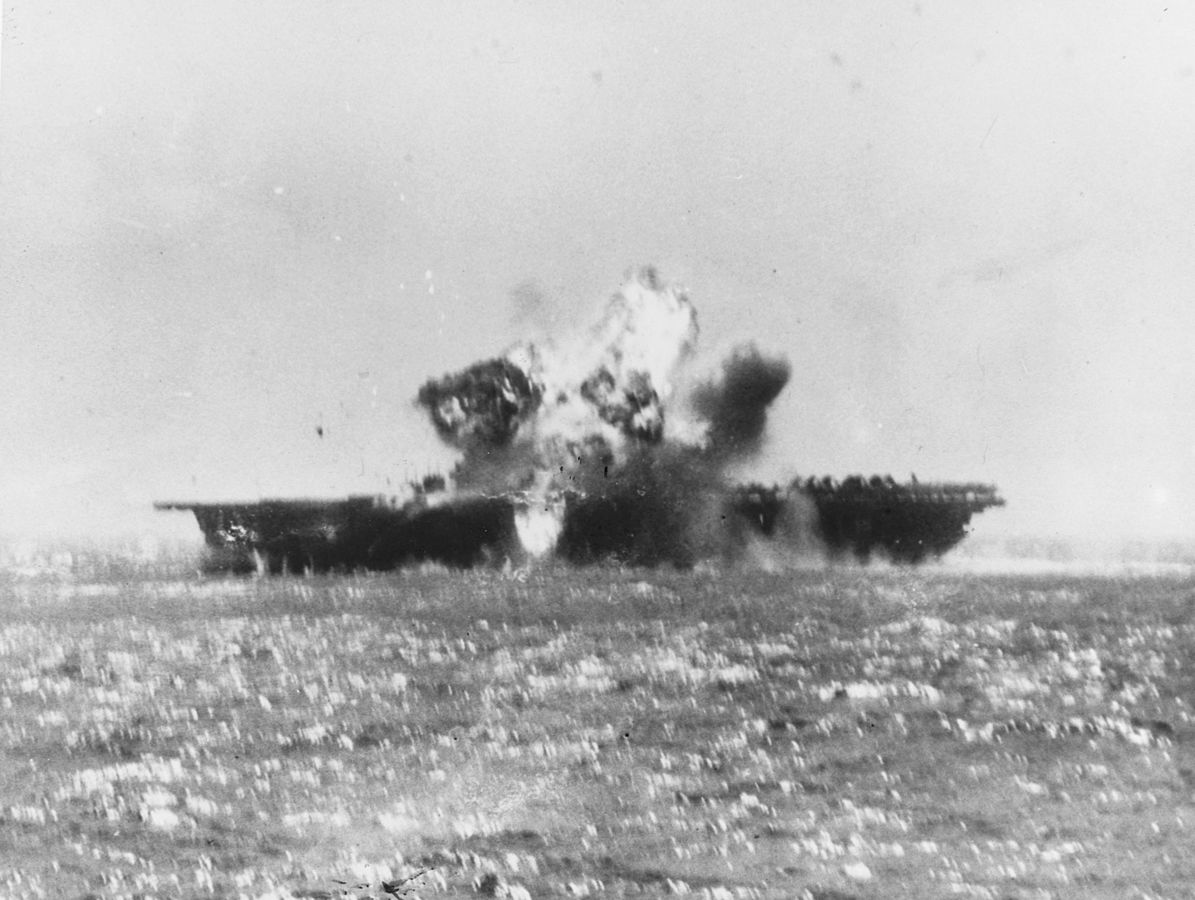 In the wake of the attack, Reed was put on salvage detail. Later, Reed was transferred to the minesweeper USS Long (DMS-12). Toward the war's end, he served aboard the aircraft carrier USS Essex (CV-9), where he helped defend against kamikaze attacks for nearly 80 days.
After the War
On November 5, 1945, John Reed returned to civilian life in Oklahoma. In 1980, he retired to Table Rock Lake, Missouri with his wife Martha, eventually settling in the town of Troy. The Pearl Harbor and World War II veteran was honored with a military burial at Jefferson Barracks National Cemetery in St. Louis on November 16, 2018.