Pearl Harbor Survivor George Hursey Dies at 98
As we move ever further away in time from the events of December 7, 1941, we continue to bid farewell to the brave men and women who lived through the devastating attack on Pearl Harbor. Their first-hand accounts of the Japanese attack have been invaluable, but the passage of time makes the loss of these eyewitness storytellers inevitable. On November 5, 2019, George Hursey passed away at the age of 98. At the time of his passing, he was one of Massachusetts' last Pearl Harbor survivors.
George Hursey, born on October 14, 1921, grew up near Durham, NC. The youngest of ten children, he excelled in athletics during high school. When he didn't receive a college scholarship, he opted to join the Army instead.
Surviving Pearl Harbor and the Pacific War
On the morning of December 7, 1941, George Hursey was having breakfast when he heard the roar of planes overhead. It wasn't an uncommon sound considering the number of military bases on the island, but these were flying much lower than normal. Startled, he rushed outside and witnessed the fires that were burning across Pearl Harbor.
His unit sprang into action, moving artillery guns into position. Hursey survived the attack with no physical scars, but the memories of plumes of smoke rising above the harbor remained with him forever.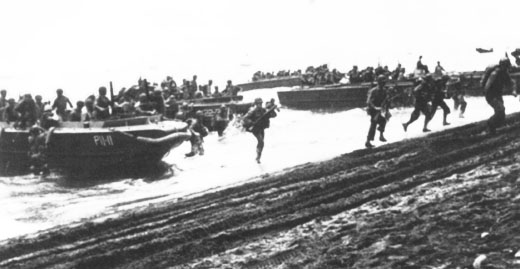 As terrible as the attack on Pearl Harbor was, Hursey thought a different engagement was far worse. On August 7, 1942, exactly eight months after the Pearl Harbor assault, the United States engaged Japan at Guadalcanal. According to Hursey, it was "100 times worse" than Pearl Harbor.
His vivid memory of the Battle of Guadalcanal included every graphic detail, from the water red with blood to his final moments in the battle. During the fighting, a piece of metal shrapnel struck him in the arm. Hursey survived the Battle of Guadalcanal and returned to the United States in 1944. By the time the war ended, Hursey had earned a promotion to staff sergeant, training artillerymen in Cape Cod.
George Hursey After World War II
While stationed on Cape Cod, Hursey met Mary Gulla, the woman he would go on to marry and remain with for 73 years. After working at a shoe factory for a time, he took a job with the United States Postal Service, where he remained until his retirement at 58 years old. Later, he became a school bus driver, a job he would enjoy until the age of 83.
The passing of George Hursey is the latest to remind us of the fragility of the history of the Pearl Harbor attack. With every survivor who passes away, another piece of history passes with them.
Hursey is survived by his wife Mary, his son Dennis, and his daughter Maria.