Pearl Harbor Souvenirs
Everybody loves to bring home keepsakes when they travel. When it comes to Pearl Harbor, souvenirs allow you to remember the experience of visiting this important historic site. The question is, will you have time for shopping during a Pearl Harbor tour? There are several gift shops—as well as a well-stocked book store—offering a wide selection of Pearl Harbor souvenirs and gifts.
When you visit Pearl Harbor, making a stop at one or more of these locations is a great opportunity to bring home a piece of history. From coffee mugs to DVDs, memoirs to reference books, you'll find an array of options to purchase for yourself or friends and family back home. Even when you're on a tightly scheduled Pearl Harbor tour, you'll have a time to shop before heading back to your hotel.
At first glance, it may seem strange to shop in a place with so much tragic history. But when you think about it, Pearl Harbor souvenirs can help you remember everything you learned during your tour. They're also a means of sharing your experiences with others, which is vitally important to keeping the memory of the December 7, 1941 attack alive. While some keepsakes are purely for display, others are more informative and deepen your understanding of the events that unfolded nearly 80 years ago.
For this reason, tours are structured with time built in for shopping in between visits to the various memorials, museums, and monuments.
Some of the Most Popular Pearl Harbor Souvenirs
The book store and gift shops located around Pearl Harbor offer a huge variety of souvenirs and mementos, so there's sure to be something that will appeal to all tastes and interests. Here are a few of our favorites.
A Flag Flown at the USS Arizona Memorial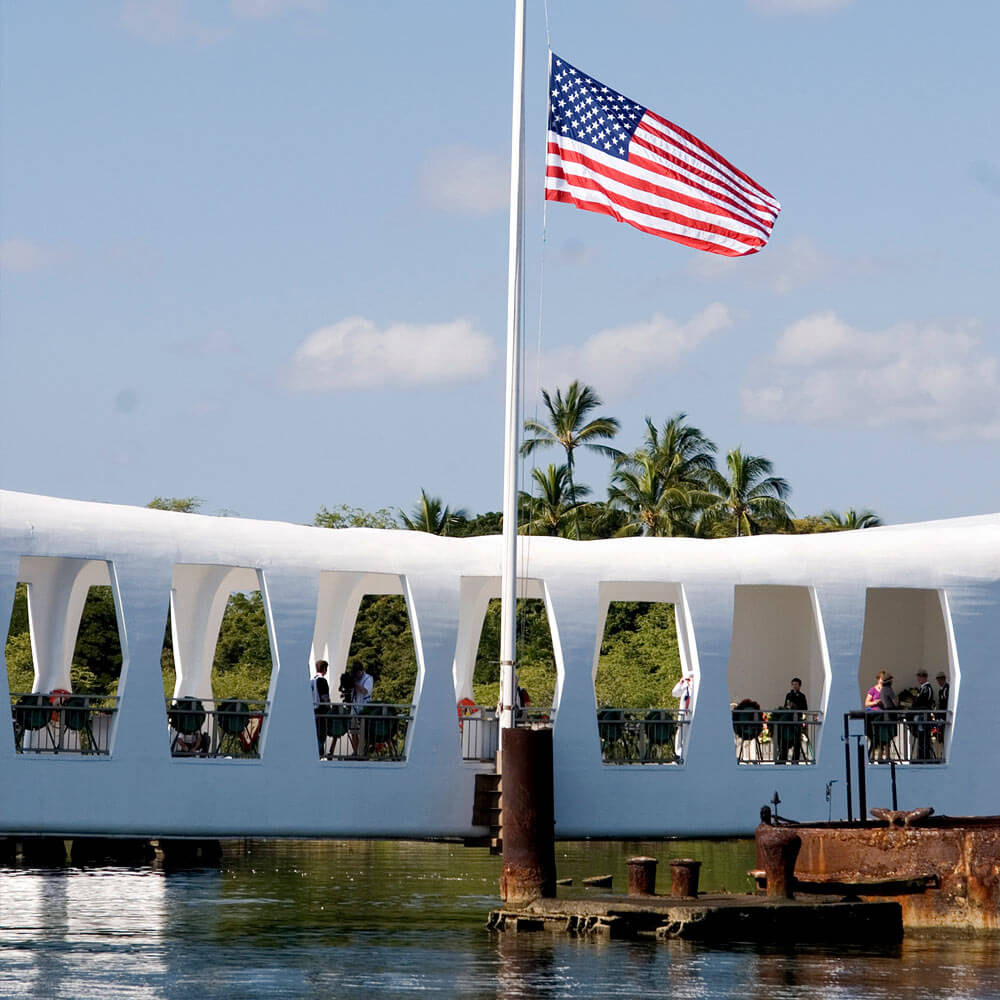 The USS Arizona Memorial, dedicated to the memory of the 1,177 men who died when their ship exploded and sank, is the centerpiece of the Pearl Harbor National Memorial. Owning a flag that was flown at the USS Arizona Memorial provides a connection to that tragic event, and ensures you never forget your time at Pearl Harbor. Visitors can choose from a selection of flags of various sizes that were flown at the USS Arizona Memorial on significant days, including December 7, US Independence Day, and Memorial Day.
Pearl Harbor Books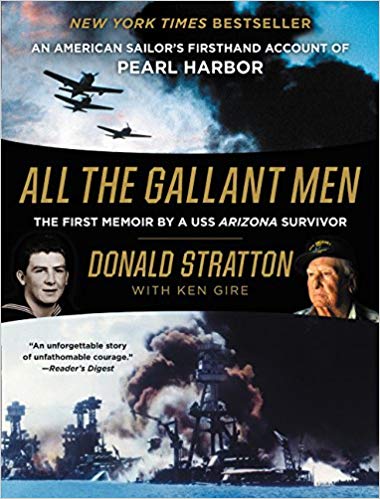 The attack on Pearl Harbor, and the war that followed, are the subjects of a wide variety of books. There are many excellent memoirs written by survivors of the attack, as well as books of history for both adults and younger readers.
Commemorative Tokens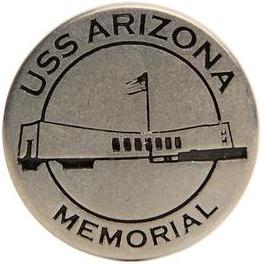 Tokens commemorating the USS Arizona, Oklahoma, and Utah Memorials, as well as the Battleship Missouri, make terrific—and budget-friendly—keepsakes. They're a simple, yet effective, memento of the time you spent at Pearl Harbor.