Pearl Harbor and the New York Times Crossword Puzzle
Sometimes, the most unexpected things can emerge from war. Unexpected friendships bloom. Romance can find its way across oceans and lead to lasting love. Sometimes, an individual even changes the course of his life entirely and, as seen with Japanese pilot Mitsuo Fuchida, make his home in a nation once considered the enemy.
War and the things that result from it are unpredictable. For instance, one would never expect that the Dec. 7, 1941 attack on Pearl Harbor would lead to the creation of one of today's most iconic morning puzzles. In February of 1942, the New York Times debuted the first of its crossword puzzles, and it quickly became a signature feature of the newspaper.
The United States After Pearl Harbor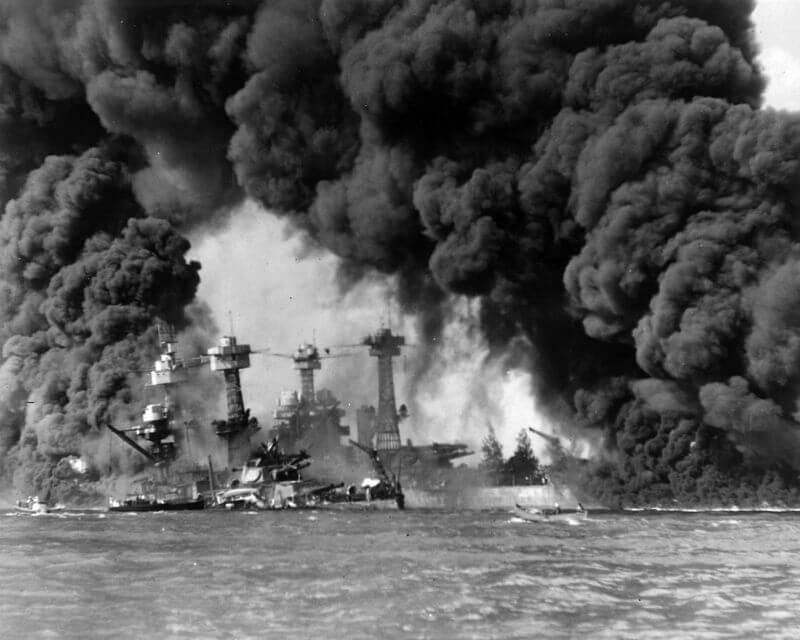 To understand how the New York Times crossword puzzle came about in 1942, let's start by looking back at the events of December 7, 1941 and the nation's reaction to them. The surprise Japanese attack on Pearl Harbor devastated the people of the United States.
More than 2,400 Americans died that morning in far-off Hawaii, and the long-held sense of security from foreign attack suddenly vanished from the entire country. If Japanese planes could reach Pearl Harbor, who's to say they wouldn't then set their sights on the West Coast?
As fear and paranoia spread, many cities implemented nightly blackouts. Officials hoped that, with no visible lights shining, they would be shrouded from a potential Japanese assault.
An Unexpected Benefit
In the offices of the New York Times, however, gears were turning. On December 18, 1941, just 11 days after the attack on Pearl Harbor, then-publisher Arthur Hays Sulzberger received an opportune memo, suggesting that "We ought to proceed with the [Times crossword] puzzle, especially in view of the fact it is possible there will now be bleak blackout hours – or if not that, then certainly a need for relaxation of some kind or other."
The editor of the Sunday Times saw an opportunity to provide the nation with a little comfort during its time of grief and fear by distracting it with a crossword puzzle. On February 15, 1942, as the war in the Pacific gained momentum and the United States started to suffer immense losses, the New York Times released its first crossword puzzle.
The New York Times crossword puzzle was published under the scrutiny of editor Margaret Farrar, who ensured that it followed guidelines for good manners and included no impolite or unpleasant language. Despite the Times previously shunning crosswords as "sinful waste," the tragedy of the Pearl Harbor attack convinced the editors that the word puzzle could serve as a suitable distraction from the horrors that were unfolding around the world.