Pearl Harbor Hero Doris Miller Statue Unveiled
Many heroes came out of the devastating attack on Pearl Harbor, men who risked their  lives for the sake of their fellow serviceman. Many jumped into the flaming, oil-slicked waters to save the injured. Others refused to leave their posts until everyone was safely off their burning ships. Then there were men like Doris Miller, who stepped far beyond the confines of his role as a mess attendant in the US Navy.
A Hero Recognized
Aboard the USS West Virginia (BB-48), Dorie Miller put his life on the line, and that's why, on Dec. 7, 2017, as the nation gathered to remember the 76th anniversary of the Pearl Harbor attack, Waco, Texas unveiled a statue dedicated to their home-grown American hero.
Miller's story inspired an influx of African Americans to the war effort, moved by the heroism Miller demonstrated on that tragic day over 75 years ago.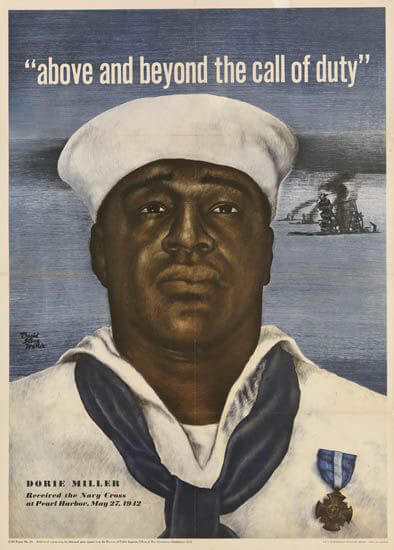 Despite the destruction and chaos that surrounded him, Miller, then a mess attendant who tended to his fellow crew members, sprang into action. As Japanese aircraft flew at the West Virginia, Miller manned a mounted machine-gun and started firing on the enemy, even as the ship took damage and started sinking. When he was supposed to be evacuating the doomed vessel, he stopped to try and move the ship's captain, who was mortally wounded in the attack, to safety.
For his heroic actions at Pearl Harbor, Dorie Miller was awarded the Navy Cross, making him the first African American to receive the honor. Although he survived the Pearl Harbor attack, Miller's service to his nation was cut short at the Battle of Makin Island when his new vessel, the escort carrier Liscome Bay (CVE-56), was sunk by a Japanese submarine.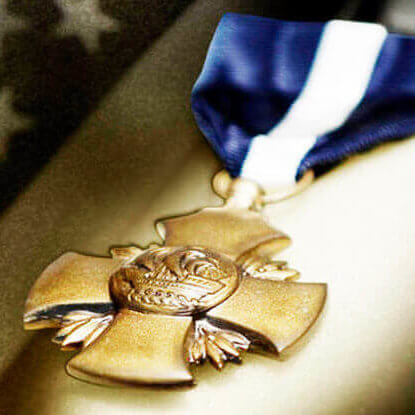 The 9-foot-tall statue is the centerpiece of the Waco's Doris Miller Memorial, which, at the time of the unveiling, was still undergoing construction. To complete the project dedicated to the hero of the West Virginia, local officials raised $1.2 million to complete the first phase of the memorial, whose purpose is to commemorate Miller's selfless bravery when Pearl Harbor came under fire by the Imperial Japanese Navy.
The statue at the in-progress Doris Miller Memorial stands as another tribute to a true American hero, a man who was ready to give his life if it meant saving another's.
The bronze statue is the creation of sculptor Eddie Dixon of Lubbock, TX and was cast in bronze in Loveland, CO. Beyond recognizing Miller on the 76th anniversary of Pearl Harbor, installing the statue is a step in raising an additional $600,000 to complete the memorial with a replica, stylized ship hull.