Pearl Harbor: Through the Eyes of a Survivor
Completing your Pearl Harbor Tour
Learning about the ravages of war through books may not always be the most effective means of comprehending the tragedies and heroics of major conflicts like World War II. While historical  exhibits and verbal accounts from those who survived—like those found at the World War II Valor in the Pacific National Monument at Pearl Harbor—remain the best way of exploring the past, another completely interactive experience has been created that gives visitors with curious minds something they can really get their hands on.
In honor of the 75th anniversary of the attack on Pearl Harbor, Time Inc's virtual reality brand, LIFE VR, brings to life the story of Lieutenant Jim Downing, a survivor of Japan's devastating attack on Oahu's military installations. As one of the oldest survivors of the 1941 attack, Downing is giving people the opportunity to jump into his shoes for a virtual reality experience that follows the events of December 7th.
Remembering Pearl Harbor enables viewers to live through the era as seen through the eyes of the postmaster on the USS West Virginia. The interactive experience transports participants to 1941, complete with a broadcast of Franklin Roosevelt's speech to the nation and issues of LIFE magazine accurate to that time period. The VR world is filled with personal mementos of Lieutenant Downing, whose memory was tapped to create a fully realized recreation of what an American home was like in the '40s.
To flesh out the experience, the Library of Congress and the National World War II Museum of New Orleans provided artifacts and materials to help reinforce the accuracy of the time period and fully immerse viewers in the story being told.
December 7th, 1941 remains one of the most important days in American history, and while there are incredible resources available for those looking to live through a slice of American history, like visiting the Battleship Missouri and USS Arizona Memorial in Pearl Harbor, Time's Remembering Pearl Harbor VR experience is bound to be one of the most immersive experiences.
Get It All in One Spot
Do you want to learn all there is to know about Pearl Harbor? The World War II Valor in the Pacific National Monument at Pearl Harbor is huge collection of knowledge, relics, accounts, and memorials of that faithful day. Visitors can board the Bowfin submarine and Battleship Missouri to experience what life was like on the ships of the US Navy and stand on the same deck where the Japanese signed their surrender. Stand above the fallen USS Arizona and learn about the heroes who fell when she sank during the attack.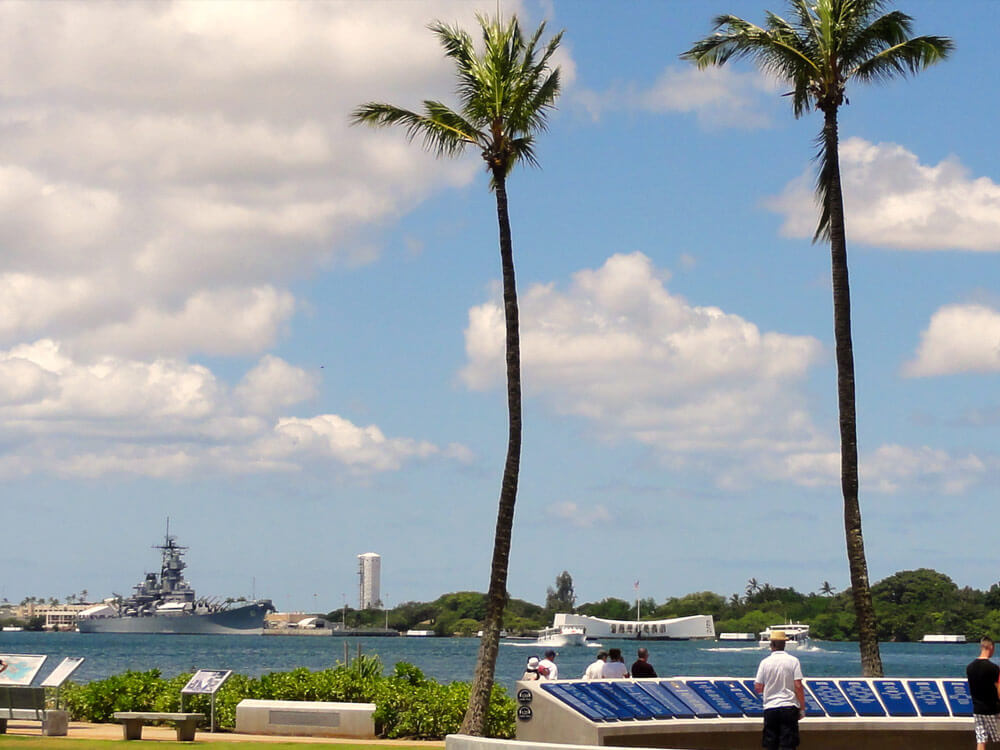 After traversing exhibits like Road to War and Attack, use your mobile device to log onto Time's Remembering Pearl Harbor virtual reality experience to live through everything you just learned about. Get a fuller look into Pearl Harbor through the eyes of a soldier who lived and fought through it.