Pearl Harbor Artifacts
Relics of events long since past are found all over the world, reminders of conflicts that left their mark on the lands they were fought across. Considering how relatively recent the attack on Pearl Harbor was, it's not unfathomable to think there are still hidden treasures and artifacts waiting to be salvaged from their graves in the water. While we continue to dredge up these hidden Pearl Harbor artifacts, it's intriguing to consider what's already been uncovered in the 75 years since the attack.
Some of these incredible artifacts can be seen first-hand at museums—including the Smithsonian—around the globe,  and at the World War II Valor in the Pacific National Monument at Pearl Harbor.
From the Wreckage
When vessels including the USS Arizona and Oklahoma sank to the bottom of the harbor, they took with them whatever remained on board, including personal belongings and various ship's equipment. It's no surprise that things including a sailor's cap, binoculars, and even light bulbs were discovered in the wreckage of the Arizona. Other notable items included an Elgin clock found on the Admiral's bridge, a formal tea service and other silverware,  and the flag that was flying on the morning of the attack, all having survived their time underwater.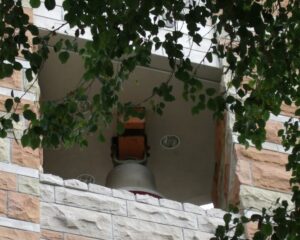 Spread throughout the harbor and across the island's coast were scraps of Japanese fighter planes shot down during their raid. Other artifacts from the stricken vessel include a bell from the USS Arizona that was restored and hung in the bell tower at the University of Arizona. The ship's anchors, a 26' mast, and a bronze statue were also salvaged.
Pearl Harbor's Own
Though many of the artifacts recovered from Pearl Harbor have been shipped out to other locations far away from Oahu, there's still plenty of opportunity for visitors to immerse themselves in the history at Pearl Harbor's own series of memorials and exhibits. In fact, one of the most poignant exhibits still rests at the bottom of the harbor.
The wreckage of the USS Arizona is a vivid reminder of all that was lost, while a continuous stream of black oil symbolizes the country's tears as we look back and remember the men lost during the attack. The USS Arizona Memorial lets guests look down at the wreckage, as if looking into a watery portal into the past.
Other incredible exhibits and artifacts rest in the Pacific Aviation Museum. There are displays of aircraft involved in World War II including a Japanese A6m Zero fighter, the predominant plane used during the Pearl Harbor raid.
The first stop when you arrive at Pearl Harbor is the Visitor Center, which houses its own collection of exhibits in the form of "Road to Victory" and "Attack!"
Though much has been recovered from the remnants of the attack, plenty still awaits for salvage divers to uncover and share with anyone interested in the country's history.