Pearl Harbor and the Visiting Football Teams
The political climate between the United States and Japan was tense when a group of college athletes from two football teams set out from California to Hawaii in November 1941, but there was no indication of the horrors they would be forced to live through shortly after they arrived.
Twenty-five players from San Jose State College and 27 from Willamette University set out on the SS Lurline in late November to participate in a series of matches against one another and their hosts, the University of Hawaii Rainbow Warriors. Their planned matches were almost immediately derailed when the Imperial Japanese Navy launched the surprise attack on the Pearl Harbor naval base on December 7th, 1941.
A Major Change of Plans
On that quiet Sunday morning, many of the young players were planning on enjoying picnics and tours around the island of Oahu. Of the many stops included in the schedule was a visit to Pearl Harbor; but as they sat down for breakfast at the hotel where they were staying, something strange was happening in the skies over Oahu.
One of the visitors, Oregon state Senator Douglas McKay, assured his daughter Shirley that it was just drills they were witnessing. As Ken Jacobson of Willamette recalled, "We were watching these planes fly over the water, dropping bombs. I remember saying, 'Look how real they are. Those shells are really bringing up water.'"
It wasn't long before the guests realized what was happening, and that they were about to become a part of something historic.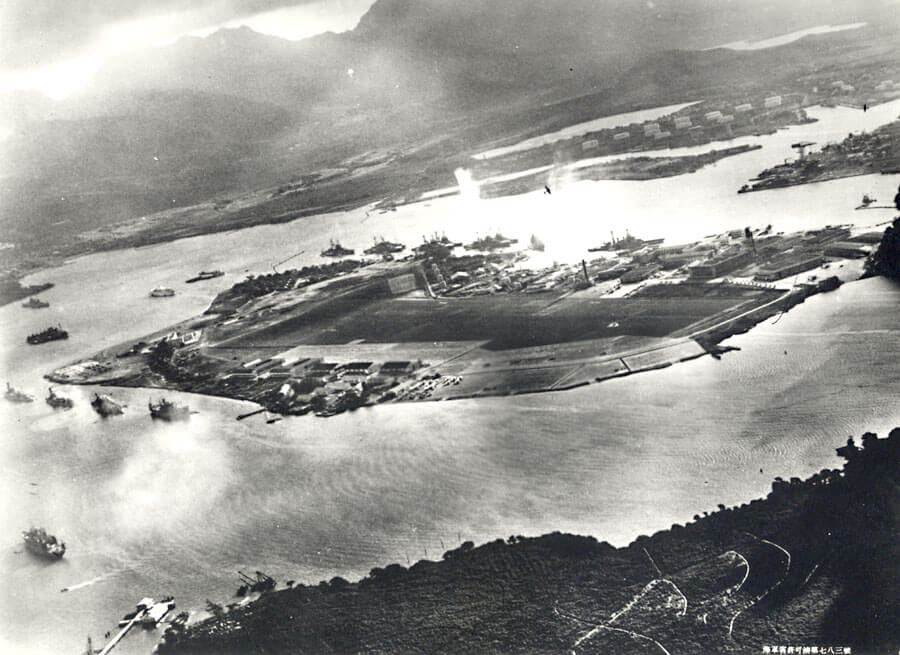 Some players were out enjoying a drive that morning when they were given an unforgettable view of Japanese bombers dropping their payloads on Pearl Harbor. San Jose's Wellington McConnell and Willamette's Allen Hardisty and Charlie Cook were on a hill overlooking of Pearl Harbor when the explosions started to erupt across Battleship Row.
The Football Teams Respond
Once looking forward to combating one another on the field, the three football teams were forced to become brothers in arms after the attack ended. Willamette freshman Earl Hampton mused about how many of them had never even seen the ocean before and were suddenly being charged with guarding Oahu's shores with rifles and bayonets. "Some of us were just naive kids. We had never even shot a gun," Bert Robinson of San Jose State admitted in a 1991 interview with the Mercury News.
For ten days, players from the football teams helped protect Oahu's coastline, until the S.S. President Coolidge arrived with the mission of transporting injured servicemen to California hospitals. Eager to get his team and their would-be rivals off the island and back to the mainland, Willamette coach Roy Keene negotiated with the military, offering their help to watch over the injured in return for safe passage back home. Though the Navy agreed, not everyone wanted to leave Oahu behind.
Seven players remained, with two, Fred Lindsey and Ken Stanger, joining the Honolulu police force.
Many of the football players who traveled to Oahu and found themselves caught in the tragedy of Pearl Harbor ended up joining the service, putting their college lives on hold to take part in the war that came after.