Navy Chaplain Awarded Silver Star
The attack on Pearl Harbor produced heroes of all kinds, and not all of them were fighting men. In a ceremony coinciding with the 76th anniversary of the attack, naval chaplain LTJG Aloysius Schmitt received a Silver Star for his selfless acts aboard the USS Oklahoma (BB-37) on Dec. 7, 1941.
As a member of the Oklahoma crew, Father Schmitt was serving on a doomed vessel. Not long after the first Japanese aircraft flew into the harbor, the Oklahoma came under fire. By the end of the attack, she had capsized and sank, taking 429 crewmen with her. Among those lost as she sank was the chaplain, who died living up to the ideals of his calling.
The award was presented by Navy Chief of Chaplains Rear Adm. Margaret Kibben to one of Schmitt's family members at Loras College in Dubuque, IA. The Silver Star, which was approved by Secretary of the Navy Richard V. Spencer, came 75 years after Schmitt was posthumously awarded the Navy and Marine Corps Medal and a Purple Heart. Though those medals were for non-combat heroism, the definition of "combat" was later altered and as a result, he became eligible for the Silver Star, which is the Navy's third-highest decoration for valor in combat.
As the time of the attack, Father Schmitt was said to have been hearing confession when the first of the Japanese torpedoes hit. The explosives struck the port side of the Oklahoma, causing her to list to port. Escaping the vessel was difficult, but the chaplain did what he could to get his fellow servicemen to safety, risking his own life in the process.
Schmitt helped crew members escape through a porthole in one of the Oklahoma's compartments. In all, he directed twelve men through the small opening before he eventually had to retreat back into the compartment. The Oklahoma continued to take on water before rolling over and sinking to the harbor floor. Father Aloysius Schmitt never made it off the battleship.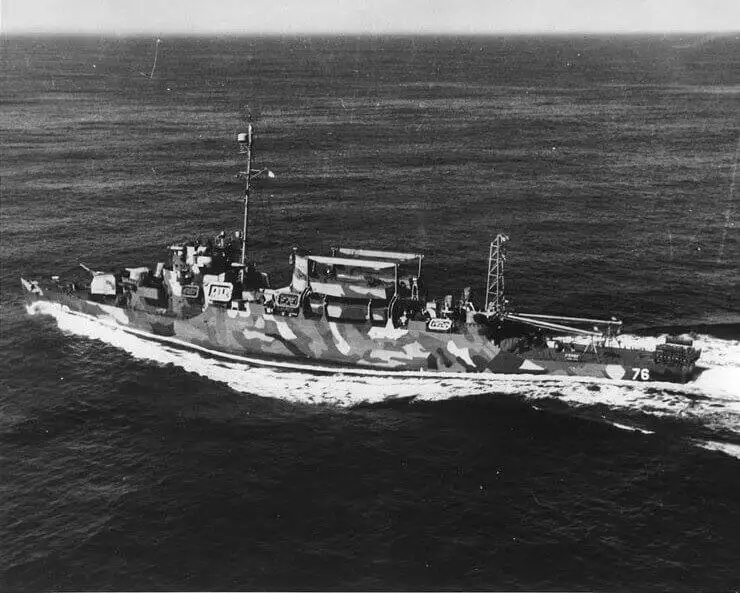 In his honor, a Buckley-class destroyer, the USS Schmitt (DE-676, later reclassified AFD-76), was named after him. Commissioned in July of 1943, the USS Schmitt provided an escort for convoys in the Atlantic and Pacific. She also joined in the combat off of Balikpapan, Borneo towards the end of the war. Six years after her commissioning, the Schmitt was decommissioned in 1949.