The Military Airfields on Oahu
The attack on Pearl Harbor was a devastating event that had far-reaching consequences. Over 2,000 American servicemen were killed during the surprise Japanese attack. December 7th, 1941 became known as a "Date which will live in infamy"—one of the most important in all of American history. While we remember the naval base at Pearl Harbor as the primary focus of the attack, it wasn't the only place that came under fire that fateful Sunday morning. For the Japanese assault to be  successful, the Americans would need to be deprived of any means of striking back. For the men aboard the battleships being attacked, operating the anti-aircraft guns became next to impossible. That left one other source for a potential counter-strike – the military airfields on Oahu.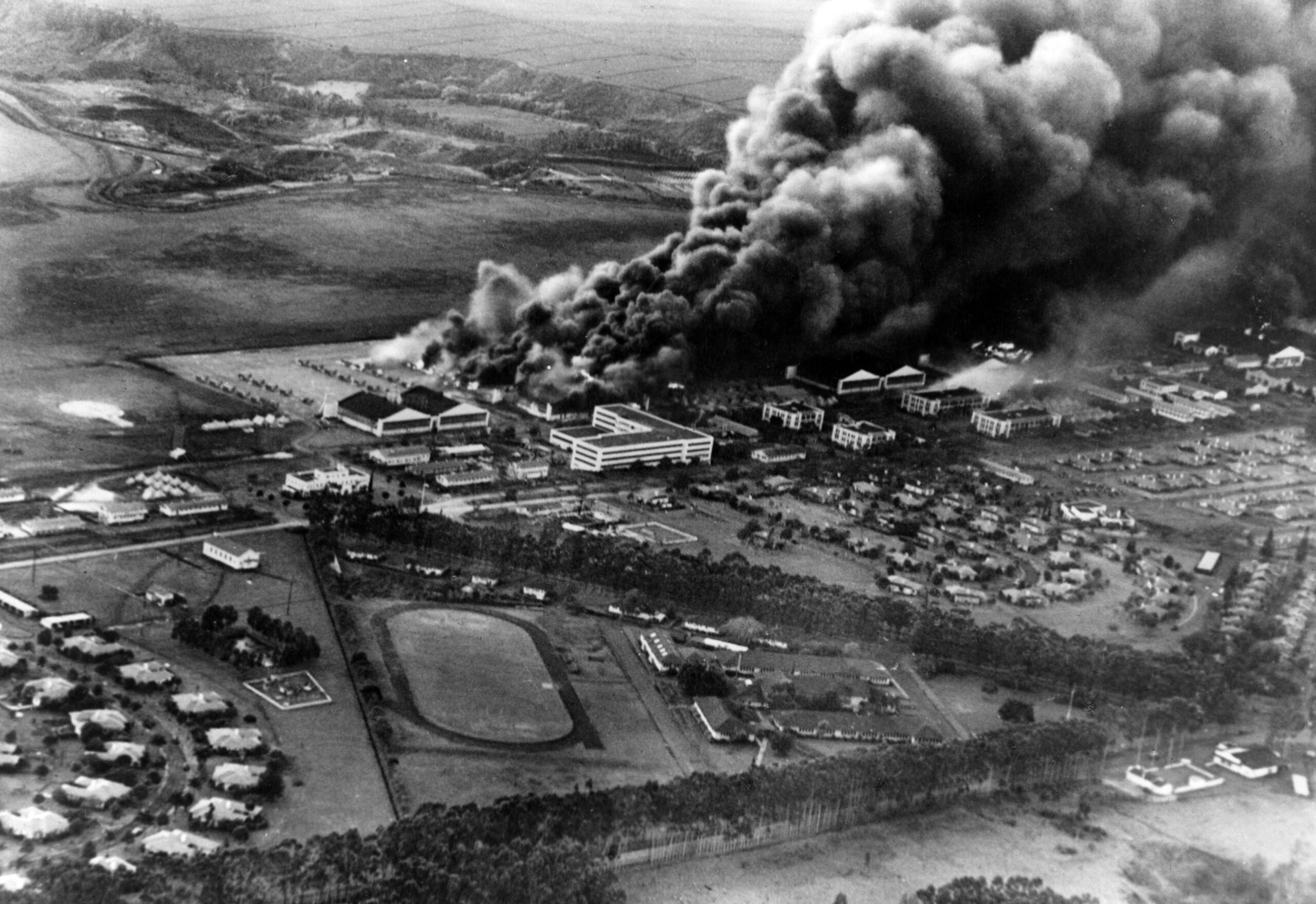 Multiple airfields were scattered around Oahu, many of them part of the US Army Air Corps. A fleet of aircraft was present on the ground at each base, and while most planes weren't prepped or even remotely ready for combat, the potential was still there, and needed to be taken out of the equation.
While the bulk of the Japanese aircraft struck the battleships and other vessels at Pearl Harbor, some focused their efforts on the military airfields on Oahu. Hickam Field, which housed American bombers; Wheeler Field and its fighter squadron; and Ford Island's Naval Air Station served as the strike force's primary targets, while Bellows Field, near Kanoehe on Oahu's Windward side, and the Ewa Marine Corps Station were marked as secondary.
Japan's bombers focused their efforts on taking out hangers and unprotected aircraft on the ground, making any American counterattack much more difficult. Zero fighters' armor-piercing and incendiary bullets tore through the American assets, rendering many of them completely useless, if not completely destroyed.
At Hickam Airfield were fifty P-40 Warhawks, all in operational status. P-36 fighters were also present, 20 of which were also in operational status. Multiple Japanese planes were shot down, but that had little effect on the damage to the American aircraft on the ground.
By the time the Japanese had pulled back and the attack ended almost two hours later, the US Army Air Corps lost approximately 77 planes with another 128 damaged. The Navy, which was also reeling from the losses of its vital battleships, also lost around 90 aircraft with another 33 damaged.
Though the active military airbases are off-limits to civilians today, the World War II Valor in the Pacific National Monument offers a collection of exhibits, galleries, and museums that detail the involvement of the military airfields on Oahu in the December 7, 1941 attack. The Pacific Aviation Museum even has aircraft from the attack on display, including a Japanese Zero fighter.