Mapping the Depths of Pearl Harbor
What's the best method of exploring the waters of Pearl Harbor to see what may lie below the surface? A research submersible is an option, but the manpower and hours needed to map the entirety of the harbor would be costly. Instead, a team of US Navy Seabee Divers and the Navy's Fleet Survey Team have turned to sonar technology to see what's happening below the surface of Pearl Harbor.
Surveying USS Arizona
Utilizing sonar imaging, the two groups, which were in town for the Rim of the Pacific Exercises, hope to better map what sits within the waters of Pearl Harbor. While partly driven by curiosity, one of the main reasons for the survey is to be able to find better ways of managing the historic artifacts—specifically the wreckage of USS Arizona—that still remain at the bottom of the harbor.
Once the data is collected and the waters are mapped, the teams are hoping to use the information to preserve historic moorings and hopefully provide some insight into repairing the dock and loading ramp of the USS Arizona Memorial, which have started to show severe cracking. Since the damage was discovered, visitors have not been able to disembark from the Navy shuttle boats to tour the memorial.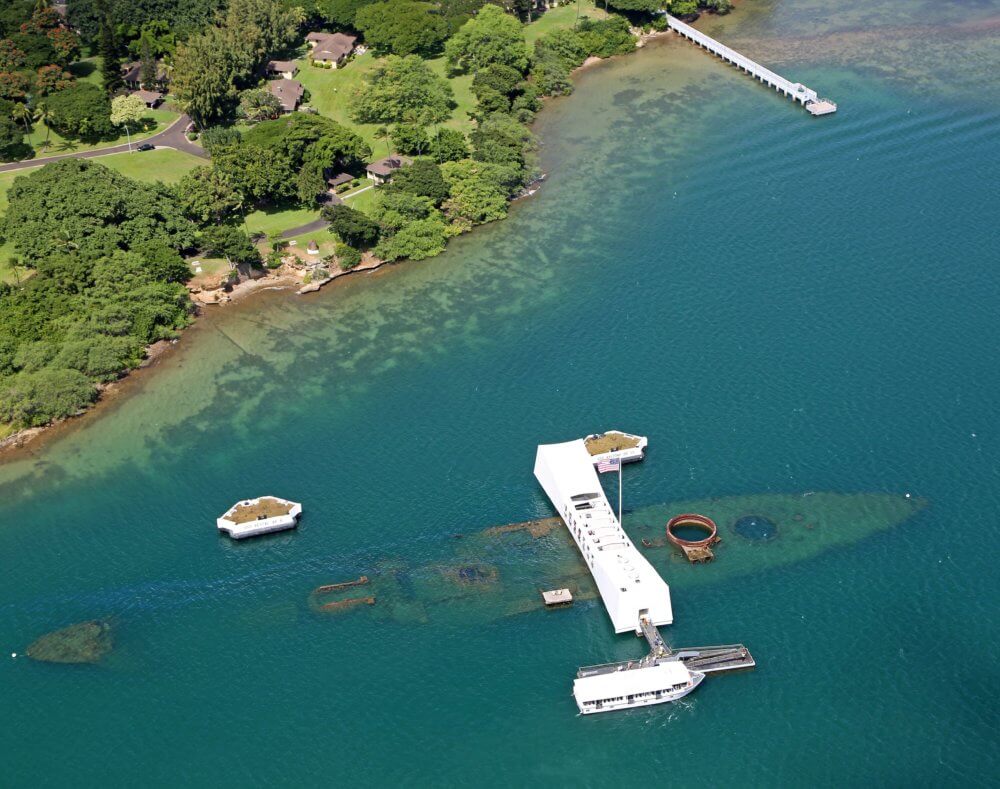 Previous Sonar Surveys
This isn't the first time sonar mapping has been used at Pearl Harbor. In 2014, technicians from Austin, Texas utilized a 17-foot boat to bounce sound beams off the wreckage of USS Utah, another ship lost during the December 7, 1941 attack on Pearl Harbor. The researchers, from the company R2Sonic, were able to provide a 3D image of Utah, which the National Park Service was then able to use to determine the rate of deterioration of the ship.
Chief historian for the World War II Valor in the Pacific National Monument Daniel Martinez noted the continual deterioration from when he first arrived in 1985. "There has been a progressional change to the ship, so the exposed areas of the vessel are deteriorating right before our eyes," he stated after studying the imaging.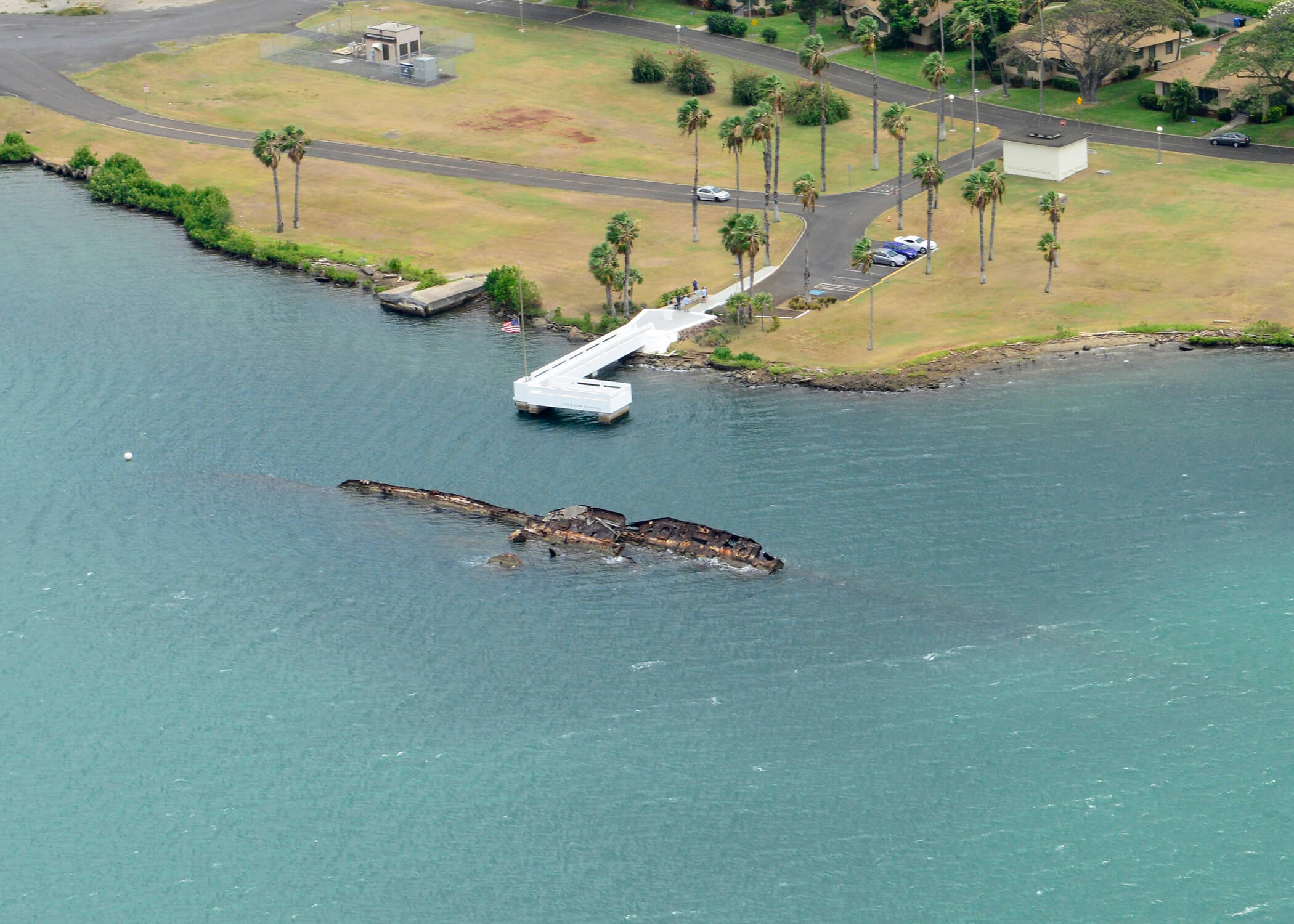 Considering the damage already noted at the USS Arizona Memorial, it's likely that the current round of sonar mapping will uncover similar news about the sunken battleship below. Though underwater conditions for USS Arizona were such that sustainability of the wreckage wasn't thought be an issue, over the course of more than 75 years, it's likely that some parts of the vessel have started to show significant signs of deterioration.
The state-of-the-art sonar system collected information on the sunken vessel and other potential hazards that exist in the waters Pearl Harbor. Once studied and better understood, it's likely that the pace of preservation efforts of USS Arizona and the USS Arizona Memorial will increase in order to prevent further damage.