Know Before You Go: The Essentials of Pearl Harbor Pt. 1
You've made all the arrangements for a journey back in time at the World War II Valor in the Pacific National Monument, and now's the tie to ensure you have some essential knowledge about the December 7th, 1941 attack on Pearl Harbor. The exhibits, museums, and memorials do a great job of detailing the events of that long-ago morning, but it's good to show up with enough background information to make your visit meaningful. Here are some of the essentials:
There Was No Warning
It may seem shocking, especially in this day of instantaneous digital information, but the men stationed at Pearl Harbor received absolutely no warning of the impending attack. The first indication they had that something was wrong was the sound of bombs exploding in the harbor.
The Targets of the Attack
Pearl Harbor wasn't the only spot attacked on December 7th. Oahu airbases suffered immense damage as Japanese fighters sought to keep American aircraft grounded. Hickam Field, Wheeler Field, and Ford Island were among the bases struck beyond Pearl Harbor.
A Relatively Brief Attack
The two Japanese attack waves took approximately 110 minutes to complete. The stationary targets allowed for maximum damage and effectiveness.
A Devastating Death Toll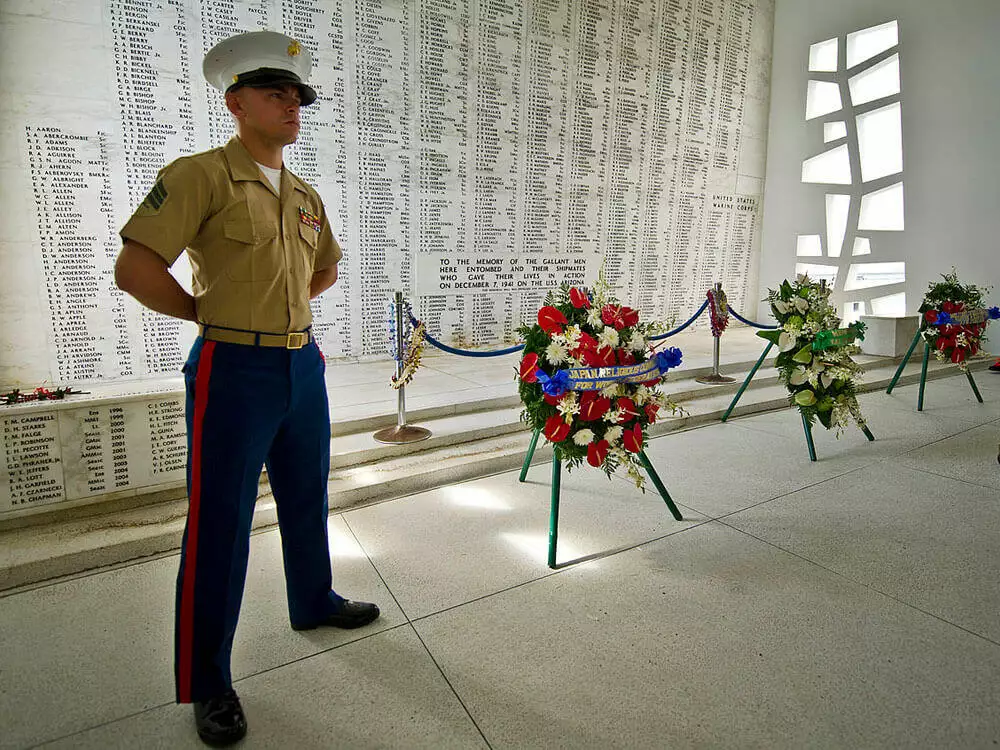 Pearl Harbor has gone down in history as one of the worst attacks on American soil. By the time the smoke cleared, a total of 2,335 US servicemen and 68 civilians were dead. On top of that, another 1,178 were wounded.
The USS Arizona
You may think that you'll just be learning about Pearl Harbor through artifacts, newspaper articles, and documentary footage, but Pearl Harbor is also still home to the USS Arizona. The most tragic of stories to come from the attack, the Arizona suffered the greatest loss of life, nearly half of the total number of Americans killed during the attack.
The mighty battleship still sits where she sank to the bottom of the harbor. To honor her and the men lost when her forward  magazine exploded, a memorial was built directly above.
The Black Tears of the Arizona
Don't be surprised to see small pools of oil rising from the wreckage of the Arizona. Known as the tears the battleship still weeps for her lost men, the oil has been dripping into the harbor since she sank over 75 years ago.
The Day After
On December 8th, 1941, President Franklin D. Roosevelt addressed the nation, calling on Congress to declare war on Japan. The so-called "Infamy" speech was heard on millions of radios all across the United States.