Heroes of the Harbor: Ray Chavez
At over 100 years old, Pearl Harbor's oldest living veteran has shown less wear-and-tear than the machinery that served and survived the infamous Japanese attack. In March of 2016, Pearl Harbor hero Ray Chavez celebrated his 104th birthday, but instead of gorging on cake and taking it easy, the vet was pumping iron at a gym he has frequented for many years.
Crediting the gym and his activity for his longevity, Chavez was one of only seven Pearl Harbor vets who returned for the attack's 74th anniversary. On December 7th, 2016, he returned once again for the 75th anniversary, commemorating the lives lost and the heroes born during the Japanese surprise attack.
Chavez at Pearl Harbor
Today, Chavez is one of the few surviving heroes of Pearl Harbor, but on the morning of December 7th, 1941, he was just one of the thousands of serviceman stationed there. As a Seaman 1st Class, Chavez was stationed aboard the USS Condor, a minesweeper based at Pearl Harbor. Working the graveyard shift from midnight to 6:00 am, Chavez was present when the first Japanese submarine was discovered in restricted waters. Nothing came of the sighting, so when his shift ended, Chavez returned home, just outside the entrance of the base.
In need of rest from the long, uneventful night, Chavez was woken by his wife's screams only two hours after he fell asleep. As the former seaman recalls, the words "We're being attacked," jolted him from his sleep, thrusting him into a scene of horror fit for a Hollywood blockbuster.
In the distance, plumes of black smoke filled the air, rising from the stricken American ships. As Chavez surveyed the destruction from afar, he got confirmation of who was responsible for the attack as a Japanese plane soared 200 feet over his head as it prepared to drop a torpedo.
Return to Duty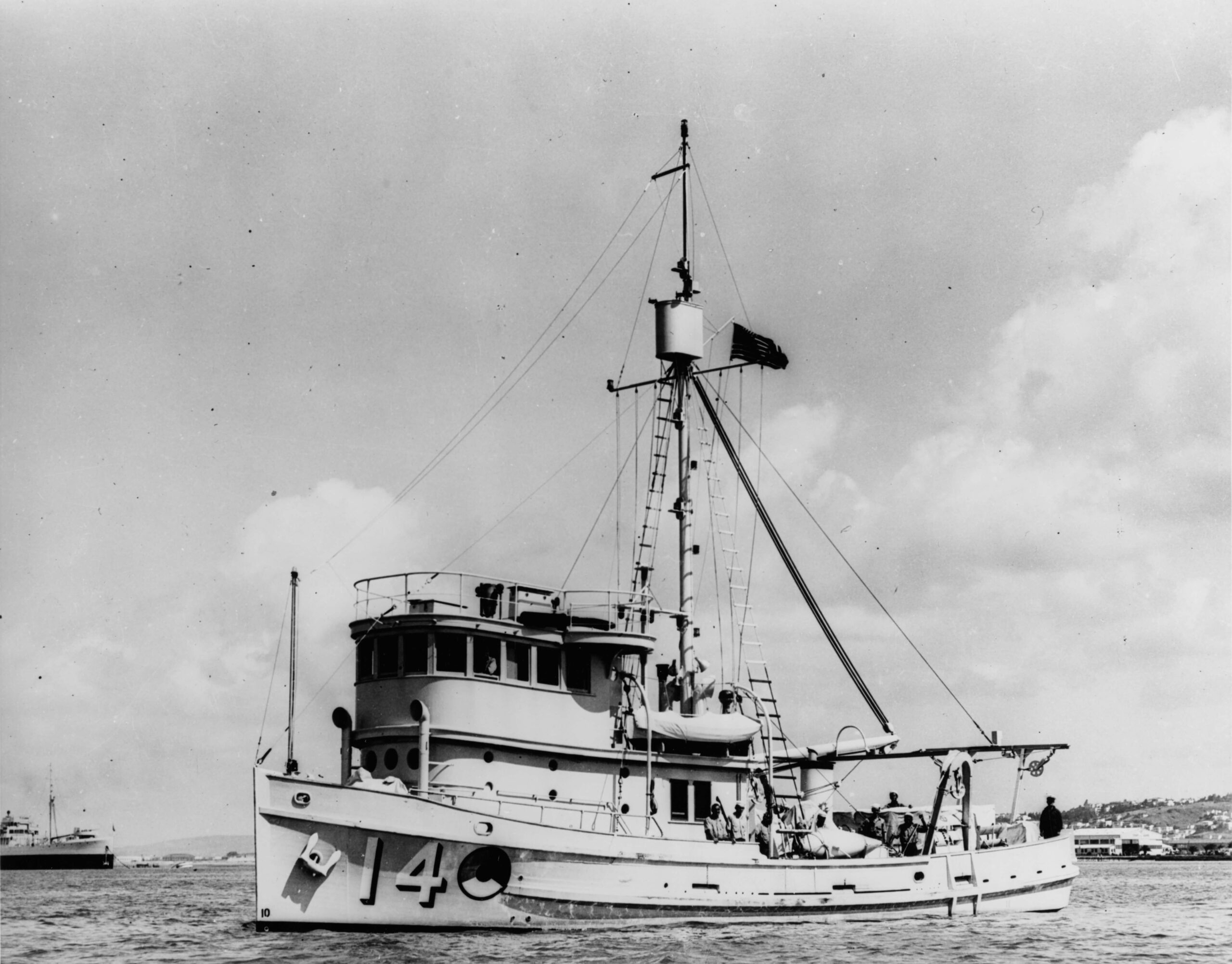 USS Condor (AMc-14)
It didn't take Chavez long to return to the Condor and immediately jump into action. The ship dropped mine-sweeping gear along the east side of the channel but was attacked by an incoming Japanese fighter plane.
As the attack raged on, Ray and his crew were stuck in a repair shop waiting for parts for the Condor. He would spend the next nine days at the harbor. Throughout this time, Chavez and his wife were separated and without a means of communication.
After the Attack
Not long after the attack, Chavez requested a transfer to San Francisco, where he reported to Port Hueneme, rose to the rank of Chief Quartermaster, and assisted in troop and tank delivery for eight Pacific battles.
As the war came to an end, so, too, did Ray's military service. With the psychological trauma so common among servicemen, Ray Chavez retired from the Navy in 1945 and took work as a groundskeeper at the University of California San Diego.