Facts About Punchbowl National Cemetery
Where can you go to pay your respects to the thousands of individuals who fought for the protection of the United States? War memorials exist throughout the nation, including the USS Arizona Memorial at Pearl Harbor, but these aren't the only places accessible to the public that honor the memories of tragic events of the nation's past.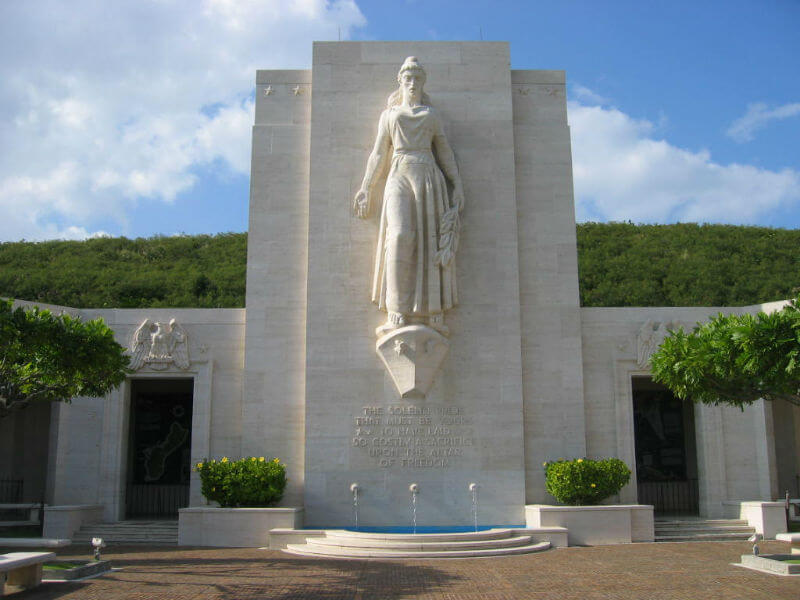 The National Memorial Cemetery of the Pacific, located in Oahu in the Punchbowl Crater, is a beautiful place to visit if you want to honor and pay your respects to the men and women who fought throughout of the nation's conflicts.
Recognized as being the final resting place for many of the fallen servicemen who gave their lives in the Pacific Theater during World War II, the Punchbowl National Cemetery is a fitting place to wrap up your Pearl Harbor experience, after spending time at the World War II Valor in the Pacific National Monument. Before you visit, though, here are a few fast facts to help you better know the cemetery's history before your visit.
The Hill of Sacrifice
Today, it's most commonly known as Punchbowl Crater, but the Hawaiian people called it Puowaina. Though there are multiple translations, the most popular is the one that also fits best with the modern use of the crater. To the Hawaiians, Puowaina meant "Hill of Sacrifice," which actually refers to the human sacrifices that occurred within the crater.
Creating the National Memorial Cemetery of the Pacific
In the late 19th century, the United States' government began looking for a new plot of land to place a veterans cemetery. In 1948, Congress agreed to funding for a cemetery in Punchbowl Crater, on the island of Oahu, and on September 2nd, 1949, it received its official dedication. Since then, it's become the resting place for an estimated 53,000 veterans from World War I, the Second World War, the Korean War, and the Vietnam War.
Notable Names of the Cemetery
With over 53,000 people interred at Punchbowl National Cemetery, chances are some of them are going to be the remains of notable members of the US military. Included in the list of interred are former Congresswoman Patsy Mink; Stanley Armour Dunham, grandfather of President Barack Obama; Hawaii Senators Daniel K. Inouye and Spark Matsunaga; and well-known war correspondent Ernie Pyle.
Memorials of the Cemetery
A pathway cut throughout the cemetery is lined with a series of memorials donated by multiple organizations over the years. There are more than 70 different memorials found within Punchbowl National Cemetery that commemorate most American conflicts, including the Pearl Harbor attack.