A Different View of the Pearl Harbor Attack
On December 7th, 1941, the United States suffered one of the worst attacks from a foreign power that the nation had ever known. Fires erupted throughout the naval base as bombs struck the battleships and other warships of Pearl Harbor. Smoke billowed high, making the effects of the attack visible even to those further inland on the island of Oahu. The attack launched the nation into a state of fear, panic, and determination, and most people came to the conclusion that war was inevitable.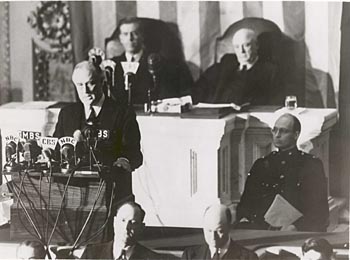 On December 8th, 1941, only 24 hours after the attack, war was indeed declared against Japan. It's easy to understand how the average American adult handled news of war, some with eager anticipation of revenge for the loss of 2,403 American lives, others with an overwhelming fear that the war wouldn't end without terrible loss of life.
But adults weren't the only ones forced to live through the tragic events of Pearl Harbor and the immediate and terrifying aftermath. Though it's tempting to assume that children were more or less unaffected by the events that unfolded on that quiet Sunday morning, Dorinda Makanaonalani Nicholson helps to put that assumption to rest with her book Pearl Harbor Child: A Child's View of Pearl Harbor from Attack to Peace.
A Child's View
Nicholson was among the many who stood in their front yards and witnessed the terror unfolding at the naval base. What started as another uneventful Sunday morning for the six-year-old girl living in Pearl City suddenly erupted into a terrifying ordeal as the sounds of war echoed in the distance.
In Pearl Harbor Child, Nicholson chronicles her memories of that morning and describes how, even as a child, the concept of war wasn't entirely foreign to her. She recalls bullets that hit her home, one of which she holds onto today, a relic from the attack retrieved by her father. The book goes on to discuss the events after the attack, and what it was like living in post-Pearl Harbor Hawaii.
To convey just how a child would have observed what was happening around her, Nicholson presents her story from the point of view of her six-year-old self. Originally published by the Arizona Memorial Museum Association, and republished by Woodson House Publishing for the 60th anniversary of the attack, the book may be written in the voice of a child, but it's just as powerful, insightful, and informative as any other Pearl Harbor survivor account. In fact, Pearl Harbor Child gives a viewpoint not covered in history books or in the many, many stories told about that tragic event.
Nicholson's story is a fascinating one that puts a new spin on the Pearl Harbor attack while also reminding us that children can also be greatly affected by the events that unfold around them.