Bridge Named in Honor of Donald Stratton
More than 76 years have passed since the attack on Pearl Harbor and we are still finding new and inventive ways to recognize and honor the brave men who survived the Japanese onslaught. Recently, the Colorado General Assembly decided to honor USS Arizona survivor Donald Stratton in an unusual way. In recognition of his living through the devastating event and going on to fight in the four-year war that followed, Colorado Springs dedicated a bridge over Interstate 25 at Filmore Street in the veteran's honor.
Gunner's Mate Second Class Donald G. Stratton is a name that's been in the news, specifically in relation to the heroic tale of Joe George, the man whose actions on December 7, 1941 are the reason Stratton is alive today.
When the sign with the bridge's new name was unveiled, more than 200 spectators were present to give a collective thanks to the World War II survivor. Donald Stratton was also present, but felt that the dedication was about more than himself. "When the signs go up on the highway, I hope everybody that passes gets a good glimpse and it reminds them of the sacrifice that the people [at Pearl Harbor] did to make this possible."
Saved by a Hero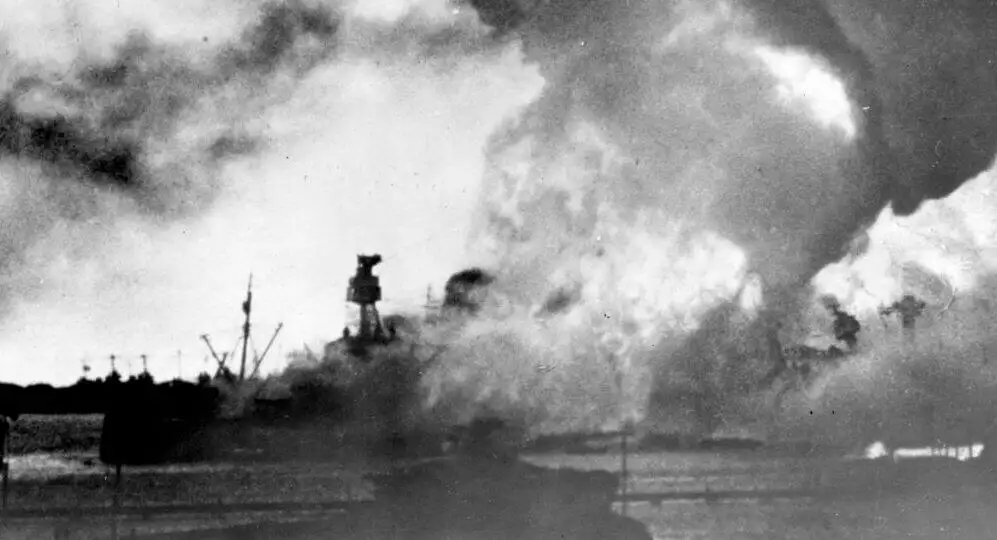 Stratton's harrowing tale starts aboard USS Arizona (BB-39), an ill-fated battleship that has become one of the most iconic sites of Pearl Harbor today. Arizona exploded and sank during the attack, killing 1,177 of her crew, but Stratton was able to escape the destroyed vessel thanks to Joe George, who was serving aboard USS Vestal (AR-4), who managed to throw a rope to the men trapped on the burning Arizona.
For many years, Donald Stratton worked with several other Arizona survivors to get official recognition for George, long withheld because his actions went against a direct order. Just before the 76th anniversary of the attack, the work of Stratton and Lauren Bruner eventually led to a Bronze Star being posthumously awarded to the Vestal hero.
Donald Stratton: A Hero in His Own Right
Stratton had been so wrapped up in securing honors for Joe George that he often forgot about his own sacrifices made at Pearl Harbor and during World War II. He survived the sinking of USS Arizona, but he didn't do so unharmed. Stratton suffered burns all over his body. It took him ten months to recover before he demanded to return to service. Stratton was offered a safer position as a drill instructor, but he opted to return to the War in the Pacific, participating in five invasions before the war's end.
The people of Colorado Springs didn't forget the heroism of Donald Stratton. While he believes the new bridge sign is more of a dedication to his fellow servicemen who were killed on December 7th, 1941, it's a fitting way to honor one of the few remaining Pearl Harbor survivors.