Beyond The Bomb: Why Did Japan Surrender?
Ask anyone why Japan surrendered at the end of World War II, and a good proportion of the answers you receive will point towards the dropping of two atomic bombs on Hiroshima and Nagasaki. These were definitely catalysts for the final downfall of the Japanese Empire and likely diminished the desire to continue fighting, but some historians claim there is reason to believe there was another force that caused Japan to back out of the war—and it had almost nothing to do with the United States.
Despite how hard the Allied forces fought against the tenacious Japanese army, there seemed to be no end to the war in sight. With every Allied push, Japan pushed back with equal force, despite having lost the backing of the Axis powers by the middle of 1945. A month before the war ended, the United States brought the world's attention to its latest creation of war: the atomic bomb. Even knowing it was intended for them, the Japanese fought on.
So, what, beyond the bomb, finally forced their hand?
The Soviet Push
American involvement in the Pacific conflict is well-documented, but what's often overlooked is the entry of Soviet forces. Having successfully pushed the Germans to defeat in May of 1945, the Soviet Union did not immediately join in the war on the Asian front. In fact at one point Japanese officials considered asking the Soviet Union to mediate with American forces and negotiate the status of Asian territories. Even after the first bomb was dropped on Hiroshima on August 6th, Foreign Minister Shigenori Togo communicated with his ambassador in Moscow in hopes of pressing Soviet involvement in mediating.
The answer they got was not the one they were hoping for. On August 8th, one day before the second atomic bomb was dropped on Nagasaki, Soviet Minister of Foreign Affairs Vyacheslav Molotov informed Japanese Ambassador Naotake Sato that the Soviet Union was declaring war on the Japanese Empire. On August 9th, the day Nagasaki was bombed, Soviet forces commenced their invasion on eastern, western, and northern fronts of Manchuria.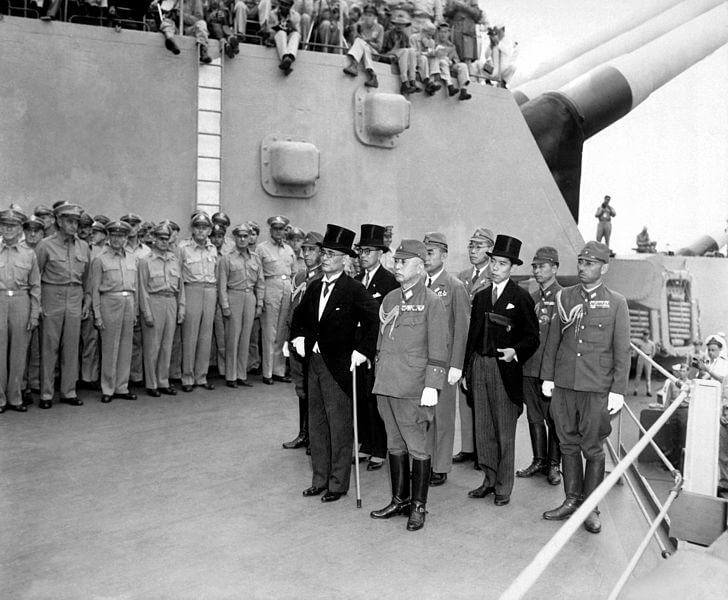 September 2, 1945
Six days after the Soviet Union began its assault and Nagasaki was bombed, Japan announced its unconditional surrender. Aboard the USS Missouri in Tokyo Bay, Allied and Japanese officials officially ended World War II, a legacy that can be revisited on the Pearl Harbor and Battleship Missouri tour.