Bernie Comito and His Secret to Longevity
Over 75 years ago, Bernard Comito found himself thrust into one of the most devastating days in American history. Only 17 years old, Bernie Comito had just enlisted in the US Navy, knowing of the growing tension between the United States and Japan, but unaware of what those rising tensions would eventually lead to.
Like his fellow servicemen, Bernie Comito was completely unprepared for the attack on Pearl Harbor on December 7th, 1941, but he wasn't going to let it be his final day serving his nation. Despite the efforts of every Japanese bomber and fighter to leave nothing but a wasteland of death and destruction where Pearl Harbor stood, young men like Bernie Comito proved resilient and survived the two-hour assault.
Even 75 years later, as time continues to catch up with the now 93-year-old Pearl Harbor veteran, Bernie remains as tough as ever and even doles out advice on how he's survived for so long, especially with the nightmare of Pearl Harbor burned into his brain.
Comito's Service
Stationed at the Kaneohe Naval Air Station, Bernie Comito wasn't on any of the battleships that were the focus of the Japanese assault, but still found himself in the midst of battle as Japanese fighters targeted the air base in hopes of preventing any aerial counterattack.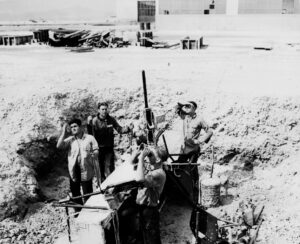 Though much of the American naval and aerial fleet was destroyed in the attack and over 2,400 Americans were killed, Comito survived to serve the nation in the war that followed.
After his service in World War II, Comito returned to California and left a life of battle behind him. He pursued his high school diploma and eventually graduated from San Jose State College. For 18 years after his graduation, he worked for the Department of Defense as an education administrator, a job that took him all over the world to locations including Trinidad, Spain, and even Japan. During a stop in the Netherlands, he met Jacky, a teacher from Ohio whom he would soon marry.
Despite the tragedy of Pearl Harbor, Comito was able to enjoy a relatively normal life, and at 93 years old, it's clear that he's doing something right. How does one live through one of the most trying times a nation has ever experienced and still live to almost a century?
Secret to Longevity
According to Bernie Comito, it's a simple mix of three things: exercise, a good diet, and having Italian blood flowing through his veins. He may have faced the Japanese and likely even contemplated the possibility that he wouldn't survive the devastating Japanese attack, but over 75 years later, the young man who once served in the US Navy is now a picture of the resilience of a generation that fought bravely during the Second World War.