Advantages of the Passport to Pearl Harbor
Are guided tours always the best way to visit Pearl Harbor? If you're coming all the way to Oahu to visit Pearl Harbor, you're going to want to get the most out of your time there, and tours are very good at keeping you on track to see everything you signed up for.
But what about taking part in one of the many special events and ceremonies held at various locations at the historic naval base, especially around December 7, the anniversary of the attack that forced the United States into World War II?
See It All or Experience a Special Event?
First off, not all Pearl Harbor events are even open to the public. Some, like the USS Utah Memorial Sunset Ceremony that's typically held the day before the Pearl Harbor anniversary, are only open to military, Department of Defense, and Department of Interior personnel. On the other hand, there are events held by the Pearl Harbor Aviation Museum that are open to all. It just depends on the event details and organizers.
With that in mind, if you're booking a tour to Pearl Harbor hoping to participate in a special event during your visit, you may want to look into the option of a Passport to Pearl Harbor instead. As we said, tours are a great way to make sure you see all of the sights you want to experience, but they seldom offer the flexibility to deviate from the schedule to incorporate a special event or ceremony.
While Pearl Harbor tours don't give you the opportunity to break away to participate in annual ceremonies such as those held around Pearl Harbor Remembrance Day, there is another option: the Passport to Pearl Harbor.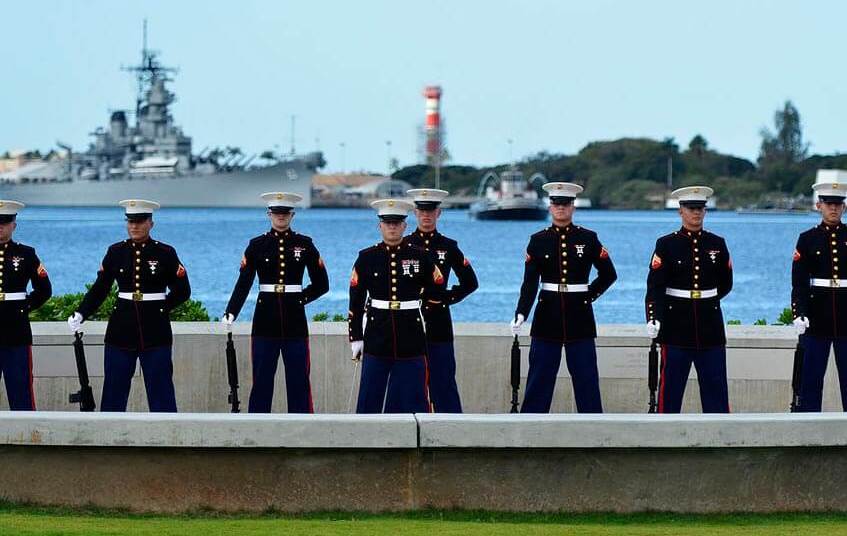 Pros and Cons of the Passport to Pearl Harbor
Unlike a guided tour, with the Passport to Pearl Harbor you're on your own time. When you arrive, when you leave, when you take a break for lunch, so long as it falls within the operating hours of the various Pearl Harbor sites, it's all up to you. This flexibility gives you the opportunity to take part in events like those offered by the Pearl Harbor Aviation Museum and the Battleship Missouri.
Keep in mind, there are some things you get with a guided tour that you won't receive with the Passport, including guaranteed access to the USS Arizona Memorial and transportation to and from Pearl Harbor. When booking your visit to the this historic place, only you can decide what's most important to you. Do you want to attend a unique Pearl Harbor event, or are the advantages of a tour too valuable to pass up?