4th of July Fireworks over Honolulu
People in Hawaii are known for their love of fireworks. Any holiday is an excuse for a good pyrotechnic show. In fact,  the Hilton Hawaiian Village in Waikiki puts on a terrific display every Friday night. But no other holiday comes close to the number and size of fireworks over Honolulu than American Independence Day, celebrated every year on July 4. Here are two great options for enjoying the holiday in explosive style.
Picnic on the Pier, Battleship Missouri
The July 4th Picnic on the Pier is a family-friendly event hosted by the Battleship Missouri Memorial Association. For this event, Pearl Harbor's no-bags policy is relaxed to allow guests to bring their own food and drinks, and even folding chairs, which can be stored under the complimentary shuttle buses from the Pearl Harbor Visitor Center. Highlights of the annual event include raffle prizes for guests, activities to keep the kids entertained, and access to one of the most iconic battleships of World War II. After night falls, the day reaches its climax with a huge fireworks display.
Food is available for purchase or you can bring your own. Bring a picnic blanket and a chair and kick back to enjoy the celebration of the birthday of the United States of America.
Please remember that no glassware or glass bottles, fireworks, or pets are permitted.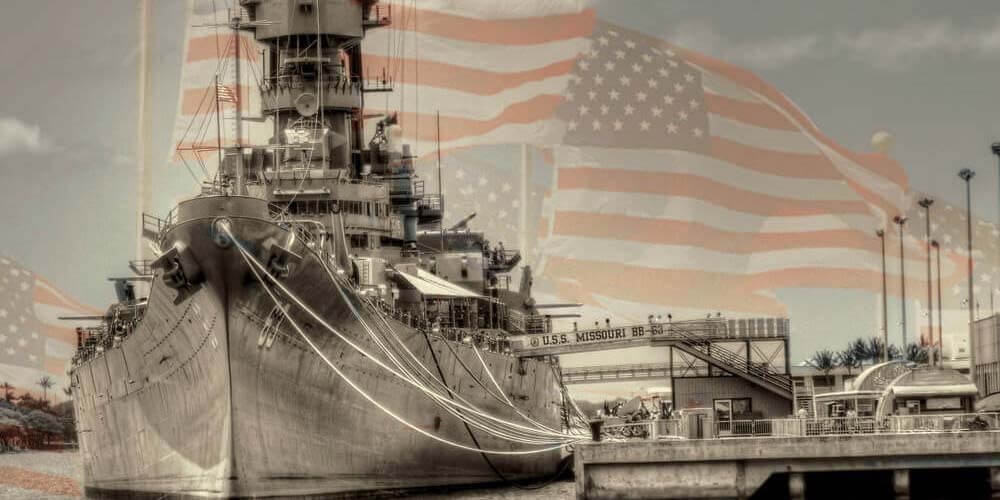 Ala Moana Beach Park
Another great place to see fireworks over Honolulu is Ala Moana Beach Park. Located between Pearl Harbor and Waikiki, Ala Moana Beach Park is a favored location for travelers and locals, partly due to its incredible views of Diamond Head Crater and downtown Honolulu.
On the Fourth of July, Ala Moana turns into a place of celebration. July 4th, 2018 marks the 27th consecutive year that the beach park has hosted an Independence Day event that culminates in the largest Independence Day fireworks show on any of the Hawaiian Islands. Before the big show on the fourth, however, the park hosts a four-day-long celebration of the United States, featuring live entertainment from local musicians, giveaways, and more.
At 8:30 in the evening on July 4th, local radio station KSSK 92.3 FM broadcasts a live soundtrack to go along with the explosive display of light and color that lights up the tropical night sky. Even if you can't make it to Ala Moana, most locations in Waikiki have a great view of the fireworks over Honolulu.
Wherever you decide to celebrate, we wish you a safe and happy Independence Day holiday!