USS Missouri: America's Last Battleship
It takes a lot for something to get to be called "mighty,"—even if it's a US Navy battleship—but the USS Missouri (BB-63) did plenty to earn her nickname the "Mighty Mo." It goes beyond her service in World War II and is more about how she became an iconic vessel of the United States Navy.
Though she wasn't commissioned until three years after the attack on Pearl Harbor, the Missouri has become the most iconic ship among the Pearl Harbor Historical Sites. There are many reasons she became important in US Navy history, including her support to American landing troops during the Iwo Jima landings and her part in the bombardment of Okinawa, but it's her prominent role at the very close of World War II that brought the USS Missouri the highest honor any ship of the Navy could have received.
The Last Battleship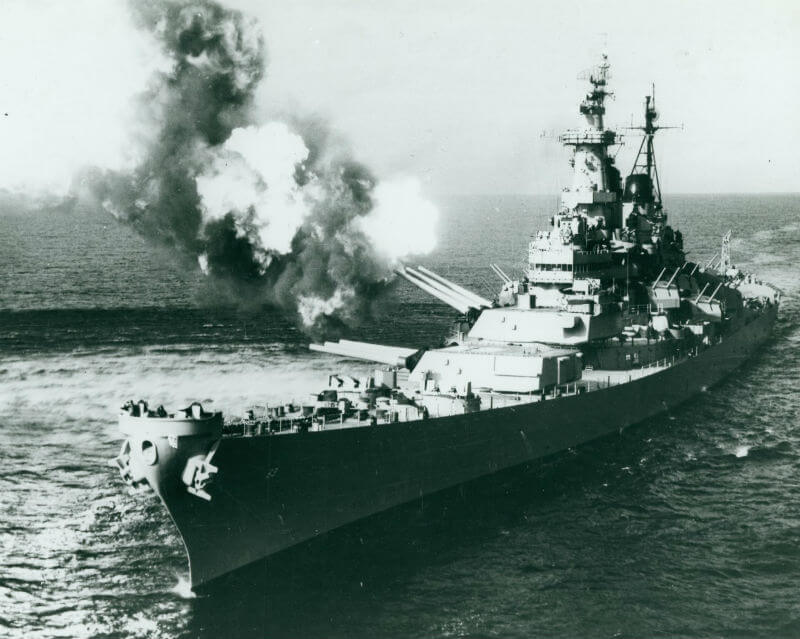 Battleships were an important part of the US Navy, so much so that the Japanese sought to completely destroy the Pacific Fleet's battleships in order to keep the United States from interfering in the imperial nation's expansion across the Pacific.
On June 11th, 1944, the United States commissioned its last battleship.
The USS Missouri was the last American battleship ever built, despite their military successes, mostly due to the increased importance of aircraft carriers. At the time of her commission, the United States had already suffered through Pearl Harbor, returned the salvageable battleships to service, and turned the tide of the war in the Pacific at the Battle of Midway, but that didn't stop the Mighty Mo from becoming an important part of American history.
On September 2nd, 1945, months after Germany and the other European Axis powers had surrendered, Japanese officials finally agreed to lay down their arms. The setting for this event on the deck of the USS Missouri, a battleship that had only seen a little over a year of battle but had already accomplished much.
In the company of General Douglas MacArthur and other Allied officials, Japanese Minister of Foreign Affairs Mamoru Shigemitsu signed the surrender document, putting an end to the war.
The Mighty Mo had a lengthy service after World War II, but she'll always be remembered and known as the vessel upon whose decks Japan agreed to end the conflict in the Pacific.
When she was finally decommissioned on March 31st, 1992—the last battleship to be stricken from the Navy's registry—the USS Missouri had an impressive service legacy. She earned 11 battle stars from World War II, Korea, and the Persian Gulf conflict.
Today, the Missouri proudly resides at Pearl Harbor, open to visitors and a testament to the bravery of the men and women of the US Navy.