The Tragedy of the Son of Pearl Harbor's Scapegoat
In learning about the attack on Pearl Harbor, it's likely that you'll hear about Admiral Husband E. Kimmel. He was the man in charge when the Japanese were able to fly into the harbor unnoticed, a fact that understandably earned him a lot of criticism. Whether Kimmel was responsible for the lack of preparedness for the surprise attack is a matter of debate to this day, but there was another tragedy in the Admiral's life that gets overshadowed by the Pearl Harbor attack: the loss of his son, Manning Kimmel.
On April 22nd, 1913, in the nation's capital, Kimmel's wife gave birth to a baby boy, Manning Marius Kimmel. As was common among military families, Manning grew up and, in 1935, graduated from the United States Naval Academy. As an ensign, he was first stationed aboard the USS Mississippi before being sent to Groton, CT for submarine training three years later.
After having completed his coursework and hands-on time, Manning Kimmel was transferred to the USS S-39 (SS-144), on which he served until the middle of 1941, when he was transferred as a Lieutenant to the Gato-class USS Drum. Within months, he earned the title of Executive Officer aboard the Drum, a role he also played on the USS Raton and, eventually, the USS Robalo (SS-273).
Had Manning Kimmel not made that final transfer to the Robalo, there's a chance he would have survived the war and been able to help defend his father, who had been removed from his command of the US Pacific Fleet for what many believed to be dereliction of duty in the weeks leading up to the Pearl Harbor attack.
Commanding the USS Robalo
After taking charge of the submarine, Manning Kimmel sailed to the South China Sea to disrupt tankers supplying the Japanese fleet at Tawi Tawi. In one attack against Japanese aircraft, the Robalo suffered severe damage, including the loss of her radar and even some flooding, Kimmel kept her on patrol, allowing repairs to be made as the vessel remained in service.
Once the vessel was restored to working order, Kimmel set course for Indochina, taking the submarine and her crew through the Balabac Strait, an area known to be rife with Japanese mines. On the evening of July 26th, 1944, after attempting to intercept a Japanese battleship, the Robalo went off course and struck a mine.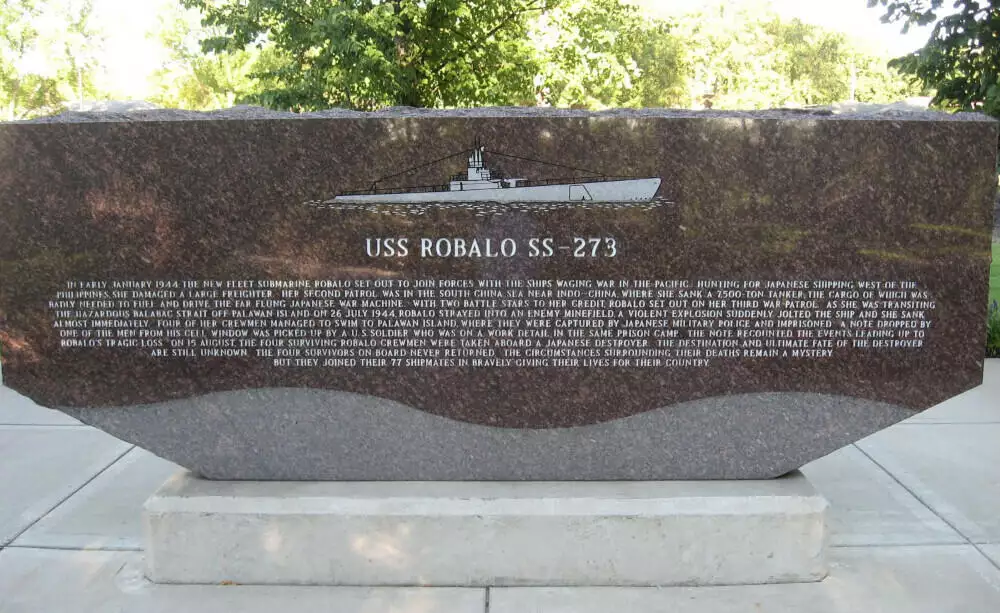 What happened to Manning Kimmel after the sinking of the Robalo remains a matter of speculation. There were reports that he had gone down with his ship, although an alternate version claims that he  survived the sinking of the ship but later died at the hands of Japanese captors.