The Terror of Pearl Harbor: Japan's Thunder Fish
Though it sounds more like a mythological monster, the Thunder Fish was a real object that played a vital role in Japan's attack on Pearl Harbor. Otherwise known as a variant of the Type 91 aerial torpedo, this pride of the Imperial Japanese Navy was the US Navy's worst enemy on December 7th, 1941. While torpedoes were nothing new to naval war, the Thunder fish was designed specifically for Pearl Harbor to combat one of the Imperial Navy's greatest roadblocks in attacking the battleships on Battleship Row.
The waters of the harbor were believed to be too shallow for standard torpedoes, which would dive into the harbor floor before they had the chance to level out and hit their target. In response to this, the Thunder fish was designed to flatten its trajectory at a shorter dive distance, which was typically around 100 feet with a standard torpedo.
To rectify what would have been a massive hindrance to the attack, Japan's naval experts came up with the idea to install a simple wooden fin on the torpedo. Upon impact, the fins broke off and the torpedo continued its journey towards its target. With the roll of the device reduced by the innovative fins, the torpedo was able to maintain a proper depth to avoid making contact with the harbor floor.
Behind the design of the modified Thunder Fish was Lt. Cmdr. Haruo Hirota, who led a team of engineers at the Yokosuka Naval Arsenal in Kanagawa Prefecture. The team worked for two years prior to the attack, working specifically on a means to control the aerial torpedo's roll. It wasn't until August of 1941 that the implementation of Hirota's roll control was even tested, giving the Imperial Navy little time to return to the drawing board if the idea failed.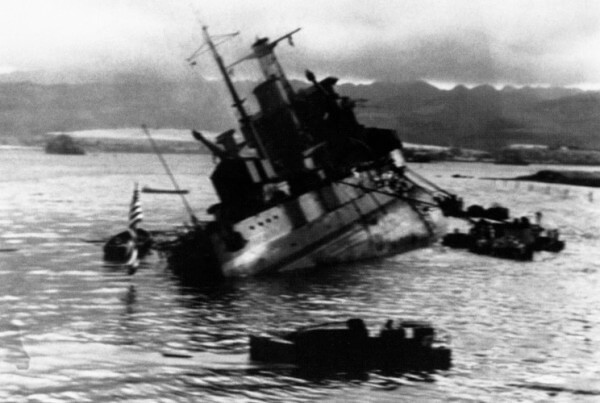 Unfortunately for the American naval base, the modified Thunder Fish was a success, even allowing the pilots to retain a decent altitude and speed to avoid being too easy a target for anti-aircraft fire. There was still the issue of production, however, and with only months left until the attack was scheduled to commence, the Nagasaki Weapons Factory worked to produce enough aerial torpedoes to launch the attack.
With the attack date closing in, Japan's string of good luck continued, and by the end of November, the torpedoes were delivered to Hitokappu Bay, where the Pearl Harbor Strike Force gathered. Just two days before the fleet was scheduled to depart, it was fully stocked for the upcoming assault on the US naval base at Pearl Harbor.
Seventy-five years later, one of these devastating Thunder Fish torpedoes is on display at the Pacific Aviation Museum, one of the Pearl Harbor Historic Sites located on Ford Island.