December 7, 1941: Pearl Harbor Casualties
Over the course of nearly two hours during the morning of December 7th, 1941, a fleet of Japanese fighters and bombers assaulted the American naval base at Pearl Harbor in hopes of crippling the US Navy for the duration of World War II. The attack was devastating for the Americans, though the Japanese plan ultimately failed to achieve its objective. Within a year, most of the damaged battleships were back in service, fighting in the war in the Pacific and Europe. Even though the attack on Pearl Harbor can't be considered a complete victory for Japan, the number of losses incurred by the United States paints a grim picture.
Completely unaware of the destructive force heading in their direction, the servicemen stationed at Pearl Harbor were ill-prepared for what would hit them that Sunday morning. The damage done was of a breathtaking scale.
American Losses at Pearl Harbor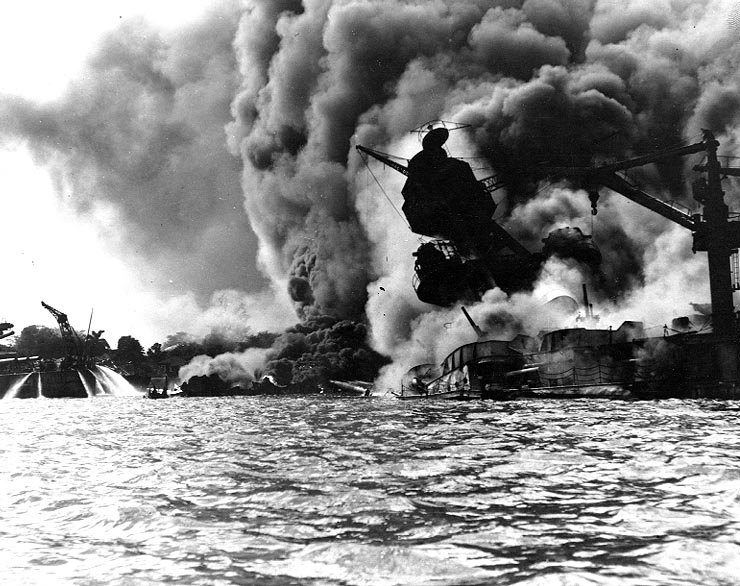 Of course, the United States suffered by far the greatest losses during the Pearl Harbor raid. The number of American casualties far surpassed the damage felt by the Japanese. As the smoke started to clear, the death toll continued to climb. Relief efforts discovered that the sunken battleships were graves for hundreds of men.
In total, 2,403 Americans were killed during the attack. Of that figure, 2,008 of them were enlisted with the Navy, 218 were members of the US Army, 109 were Marines, and 68 were civilians.
This loss of life was felt to an unimaginable degree that day, but the material damage was enormous as well. In total, over 160 aircraft were destroyed as Japanese fighters targeted nearby airfields, and two of the eight battleships moored at Battleship Row—and another one on the other side of Ford Island—proved to be unsalvageable.
Japanese Pearl Harbor Casualties
Across the ocean, the Japanese were tracking their own casualties. In comparison, Japan lost far fewer pilots and sailors. Those who were killed during the course of the attack likely expected the surprise assault to be a suicide mission.
By the time the Imperial forces pulled back from Pearl Harbor, Japan had suffered the loss of four midget submarines, 29 aircraft, and 64 men.
Remembering the Fallen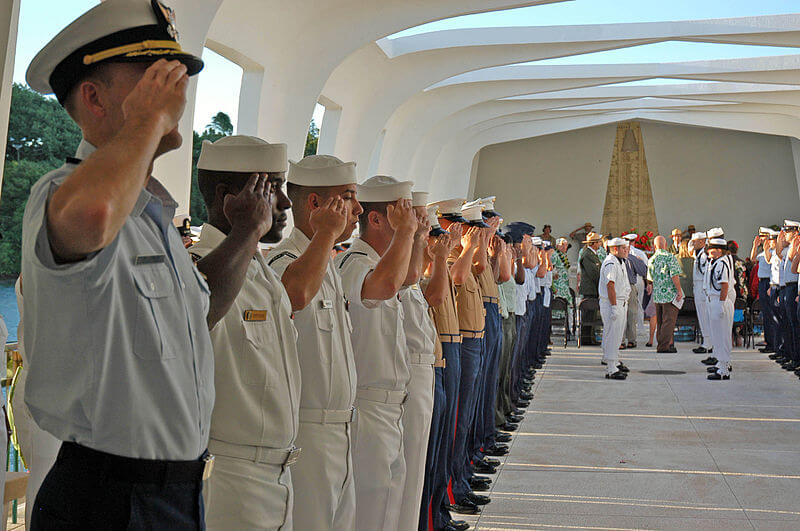 The World War II Valor in the Pacific National Monument is a collection of the history of Pearl Harbor, but it's also a place to honor the fallen servicemen. The sunken USS Arizona is a literal graveyard for the remains of over 1,100 sailors that day. In addition, several Arizona crewmen who survived the attack have had their ashes interred alongside their fallen shipmates.
The memorials at Pearl Harbor are a chance to honor the fallen and help pass on the memory of the attack to younger generations.