The Ill-Fated Captain of the USS Arizona
The USS Arizona (BB-39) suffered a fate on December 7th, 1941 that would make her one of the most iconic battleships of all time. During the surprise attack on Pearl Harbor, multiple Japanese bombs struck the vessel, ultimately causing her to explode and sink to the harbor floor. With her, over 1,100 men died, most of them forever entombed within. Among the dead was the ship's captain, Franklin Van Valkenburgh.
At the outset of the attack, Captain Van Valkenburgh remained in position on the navigation bridge, directing the Arizona's defenses against the attack while the Japanese relentlessly assaulted the vessel. Despite protests from his crew that he should move to a less-exposed area of the ship, Van Valkenburgh adamantly refused. When a bomb detonated the ship's forward magazine, the Arizona was violently ripped apart. Van Valkenburgh was thrown from his position and was never seen again. For his valor, he was posthumously awarded the Medal of Honor.
Van Valkenburgh's Service
Prior to his untimely death, Van Valkenburgh had served 31 years with the US Navy after graduating from the United States Naval Academy. Upon his June 4th, 1909 graduation, Van Valkenburgh served aboard the USS Vermont (BB-20) and USS South Carolina (BB-26).
In 1911, he joined the USS Rainbow (AS-7) in the Philippines. His time aboard the Rainbow lasted until 1914, when he became executive officer of the USS Pampanga (PG-39), where he served during a brief campaign in the southern Philippines.
By the time Van Valkenburgh left the Philippines to return to the United States, he had attained the rank of Lieutenant. He served aboard the USS Connecticut (BB-18), after which he returned to the Naval Academy for advanced education in steam engineering.
The Great Wars
Shortly before the United States joined World War I, Van Valkenburgh began service aboard the USS Rhode Island  (BB-17) as the ship's engineering officer.
In 1925, after a brief hiatus to serve as an instructor for the Naval Academy, Van Valkenburgh returned to service aboard the USS Maryland (BB-46), where he remained for three years until being brought into the Office of the Chief of Naval Operations. In 1931, he took command of the USS Talbot (DD-114).
The Captain's Final Command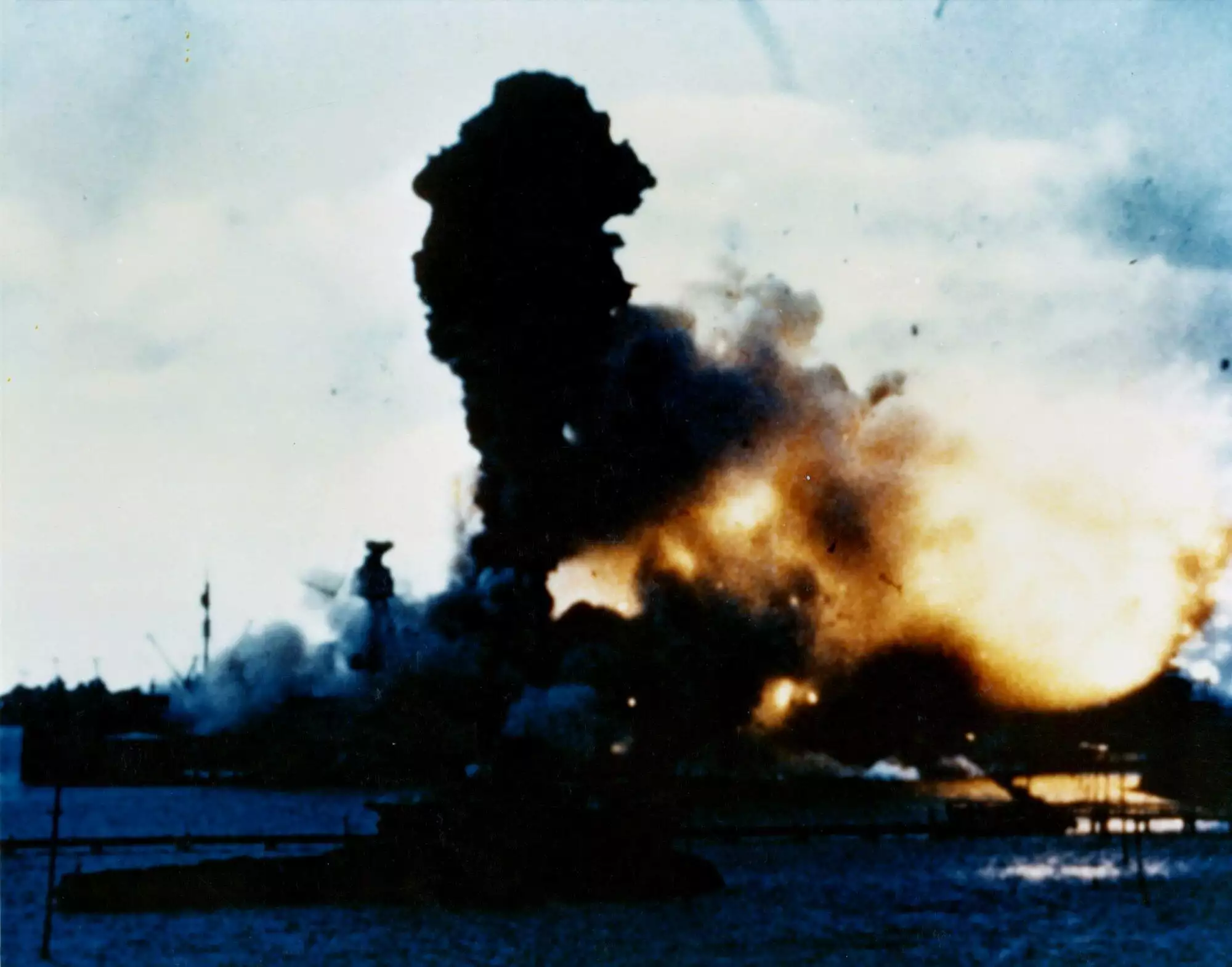 On February 5th, 1941, Captain Van Valkenburgh moved to the USS Arizona, relieving Captain Harold C. Train. After a long and distinguished service with the US Navy, the Arizona would be Van Valkenburgh's final command.