History of Pearl Harbor: The West Loch Disaster
On December 7th, 1941, the naval base at Pearl Harbor suffered its first large-scale tragedy. At 0755, a fleet of Japanese fighters and bombers swooped in on the harbor and dropped a barrage of bombs and torpedoes. The main targets—the ships moored along Battleship Row—suffered the worst of the damage, resulting in the deaths of over 2,400 Americans.
While that ill-fated day is the first to come to mind when Pearl Harbor is mentioned, it's not the only tragedy to strike the naval base. Almost three years after the Japanese attack on Pearl Harbor, the naval base experienced another terrible disaster that left more killed and injured.
May 21st, 1944
Just like December 7th, 1941, May 21st, 1944 was a Sunday, though by that time the war made it anything but quiet. As the United States geared up for Operation Forager, otherwise known as the Mariana and Palau Islands campaign, the West Loch region of Pearl Harbor was nearing capacity, as it was used as a staging area for the operation.
Approximately 29 LST-1-class tank landing ships were lined up next to each other, tied beam to beam, most loaded with vehicles, fuel, munitions, and other equipment meant for the 2nd and 4th Marine Divisions that were prepping for Operation Forager.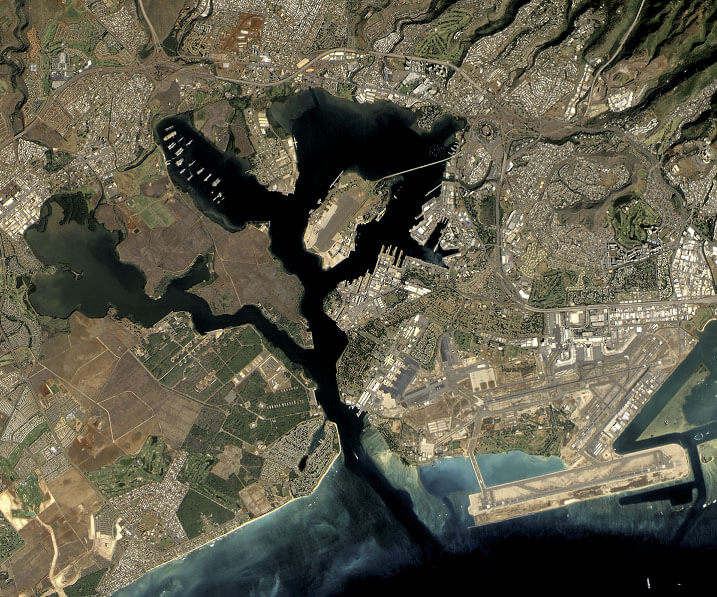 Just after 3 o'clock in the afternoon, a large explosion rocked West Loch as a fireball burst into the sky. The loud eruption was followed by smaller bursts that increased in intensity as they continued. To the men stationed on the LSTs and elsewhere at Pearl Harbor, it seemed clear that this was another Japanese attack. In truth, however, no Japanese craft were anywhere near West Loch.
As fiery debris rained down on the line-up of ships, more explosions echoed throughout the harbor. At 2230, a final explosion was heard, marking the end of a tragedy caused not by an enemy fleet, but by inexperienced crewmen.
The Disaster at West Loch
A full investigation into the incident concluded that there wasn't any foul play, but what was revealed was the mishandling of a mortar round aboard the USS LST-353 that exploded and started a chain reaction of additional explosions. Though the damage was much less than that left in the wake of the two-hour Japanese assault three years prior, the disaster at West Loch still left its mark.
By the time the debris was cleared, 163 sailors were dead and another 396 injured. Due to the condition of some of the bodies, not all of them could be identified and, like the many of the crew of the USS Oklahoma, were buried unidentified.
In April of 1995, a plaque was unveiled to pay tribute to the servicemen who were killed during the tragic incident and, almost a decade later, the gravemarkers were changed to read "Unknown, West Loch Disaster, May 21, 1944."