Heroes of the Harbor: Peter Tomich
The United States is an incredibly diverse land, home to people of dozens of ethnicities who are just as proud of their new  country as people who were born and raised here. This sense of nationalism among immigrants isn't a new concept to the US, and if there was ever a story that illustrates this, it's that of Petar Herceg Tonic. In 1913, Tonic immigrated to the United States from Austria-Hungary and adopted the name Peter Tomich. After only four years of living in his new country, Tomich did something that many citizens even today refuse to do: he joined the United States Army in one of its greatest times of need.
At the age of 24, Peter Tomich served in World War I and survived to see the end of the great conflict. Not long after the collapse of the Ottoman Empire, Tomich moved from the Army to the US Navy and served aboard the destroyer USS Litchfield. Capping his 22 years of service, Tomich earned his spot as a chief watertender aboard the USS Utah; tragically, this post would prove to be his last.
December 7th, 1941
At approximately 0800, Japanese fighters surprised the Oahu port with the intention of crippling the US Navy. Completely unprepared for the attack, the American servicemen stationed at Pearl Harbor scrambled to not just fight back against the incoming fighters and bombers, but also to save what they could of their targets.
Eight battleships were lined up along Battleship Row and it was these ships that Japan aimed to sink, hoping to keep the United States Navy out of the impending war in the Pacific. The USS Arizona took the worst of the damage and, by the time the attacks had ceased, sank to the bottom of the harbor. The Oklahoma also saw crippling damage and would be removed from service entirely. There was one battleship not moored with the other eight, though that didn't save her from being lost during the attack.
The Fate of the Utah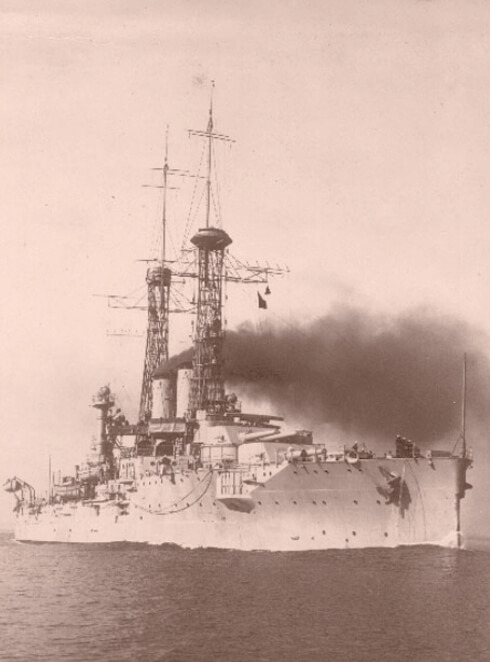 Moored off Ford Island, the USS Utah was in prime position to be struck by Japan's torpedoes. As her hull was breached and the vessel began to capsize, Tomich was stationed in the boiler room. Though saving the Utah was an impossibility, Tomich stayed behind to secure the boilers and, ultimately, ensure that many of his fellow sailors in the boiler rooms escaped the sinking ship.
Relief efforts after the attack sought to save the men trapped within the sinking vessel and though 461 survivors made it off the Utah, Tomich was not among them. For his service to the country that accepted him, Peter Tomich was awarded a Medal of Honor, which was put on display at the Navy's Senior Enlisted Academy before being presented to his family in May of 2006.