Heroes of the Harbor: Anna Urda Busby
Not long after the United States was dragged into World War II, the role of America's women changed drastically. Once limited to being schoolteachers, housewives, and secretaries, many women found themselves working in local factories and other wartime facilities in order to fill the gaps left by the men who went off to war. While the fortitude and persistence of women in the United States is admirable, the true strength of American women during World War II went well beyond taking over at factories and warehouses.
Even before the attack on Pearl Harbor, women played a vital role in the protection of the nation. One shining example is Anna Urda Busby, a Pearl Harbor survivor who passed away at the age of 98 in May of 2010.
Busby didn't provide moral support for the sailors who served aboard the battleships at Pearl Harbor, nor was she a paid courier who delivered food and supplies when needed. While those were important duties, women like Busby held vital jobs that saved lives and kept the brave men serving their country healthy.
The Nurse of Pearl Harbor
Before the onset of war, when tensions between the United States and Japan were beginning to heat up, Anna Urda Busby joined the Army Nurse Corps in 1939. For much of her first year of service, Lt. Busby served aboard the transport ships USS Chateau Thierry and USS Hunter Liggett, providing first aid to sailors who fell ill or were injured while performing their duties. After serving two years aboard those vessels, she was transferred to Tripler General Hospital in Honolulu, a move that would put her right in the midst of the chaos on December 7th, 1941.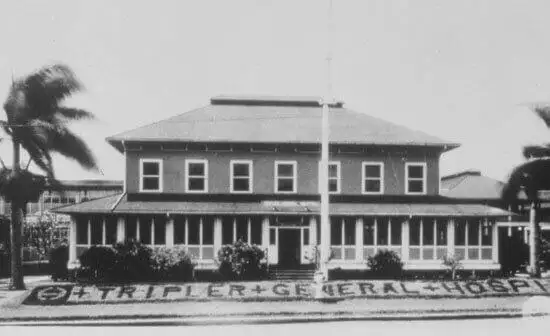 Only days before the attack on Pearl Harbor, Busby became ill with an infection that put her in the women's ward of the hospital where she worked. Though she was still recovering when the first Japanese bombs fell on the harbor and smoke started to billow into the morning sky, she left her bed, ignoring her own illness, and sprang into action. As wounded started to arrive in droves, Busby and her fellow nurses worked as fast and as efficiently as they could, ensuring that every man was tended to.
The attack on Pearl Harbor proved to be a daunting challenge because nobody expected or prepared for it, but Busby made it through and continued her service in World War II. In 1942, Busby and her fellow nurses from Tripler were awarded a Presidential Citation signed by Franklin D. Roosevelt, recognizing and honoring their bravery.
Following the war, Anna Urda Busby joined the Pearl Harbor Survivors Association and the Women in Military Service of America, in both of which she was an active member. Despite her busy schedule, she took time to write Wherever You Need Me, an autobiography that benefited the USS Arizona Memorial Fund.