More Facts About the Attack on Pearl Harbor
December 7th, 1941. It will forever be one of the most notable dates in American history, the day Japan launched a surprise aerial assault on an US naval base. We've gathered some random facts about the attack on Pearl Harbor to paint a broader picture of what the attack really meant in the long run.
Avoiding Conflict
Though Japanese leadership wouldn't find out until it was too late, President Roosevelt had attempted to keep the relationship between the United States and Japan peaceful. The communication from the American President to Japan's emperor was delayed, however, possibly by the new Japanese Foreign Minister's office.
The Hawaii Operation
Prior to the launch of the Pearl Harbor assault, it was known as "the Hawaii Operation." Despite the obvious name, no American codebreaker ever happened across communications about it. Fearing the Americans would stumble upon hints about Operation Hawaii, the name was later changed to "Operation Z."
Two Hours, Two Attack Waves, Two Battleships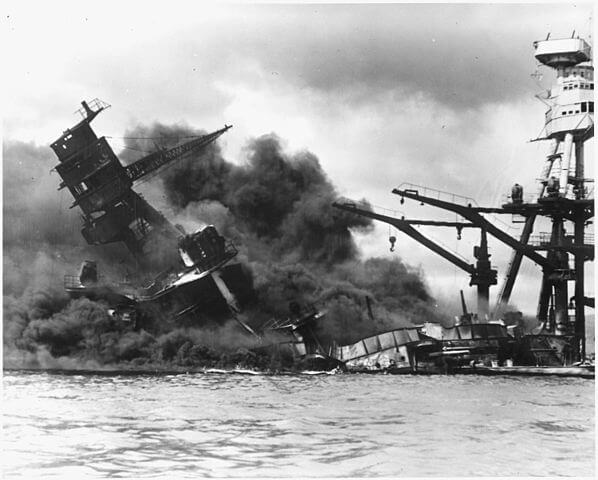 The attack on Pearl Harbor started at approximately 0755 Hawaii Standard Time and ended at just around 1000. Over the course of those two hours, two separate waves of Japanese fighters and bombers entered the Oahu airspace and dropped their payloads of bombs and torpedoes. At the conclusion of the attack, over 2,400 American servicemen were killed and two American battleships, the USS Oklahoma (BB-37) and the USS Arizona (BB-39), were destroyed.
Hesitation from the Pacific
Though Japan was the nation that instigated the attack, the admiral in charge of it, Isoroku Yamamoto, showed hesitation in the months leading up to it. The mastermind of the plan feared that, should any aspect of it fail, all Japan would have achieved was forcing the United States to enter a war that Japan had no chance of winning.
In September of 1945, Yamamoto's fears proved correct when Japan surrendered and World War II ended in defeat.
A Lasting Reminder of Pearl Harbor
One of the lost battleships, the Arizona, is known for dripping oil into the harbor to this day. The leakage is often referred to as the "Black Tears of the Arizona."