The Bell of the USS Sacramento
Relics of the Pearl Harbor attack can be found all over the United States. Tacoma, WA is home to the remains of the USCG Tiger, a vessel that survived the attack only to become a rusted piece of scrap used a a breakwater. Exhibits and galleries showcasing scraps of metal from the wreckage of the USS Arizona pop up in cities including Tuscon, Arizona and New Orleans, Louisiana. Another relic, a lesser-known piece of history, can be found in Sacramento, California: a ship's bell pulled from a gunboat that played a vital role in the relief and rescue efforts after the attack.
Though we tend to hear more about the battleships of Pearl Harbor, the base was home to many other vessels prior to the attack. Ships like he USS Sacramento (PG-19) played an important role that is often overlooked among the more tragic disasters that stemmed from the two-hour attack. The gunboat, which was launched in February of 1914, was in the Naval Yard's B-6 repair berth, next to the destroyers Mugford and Jarvis.
The USS Sacramento
When the Japanese started its assault on the battleships lined up at Battleship Row, the men of the Sacramento were called to battle stations at 0800. Within minutes, her artillery was firing on incoming fighters, specifically those targeting the battleships. During the barrage, the crew of the Sacramento downed two enemy fighters, one of which was heading towards the battleship USS Nevada at the mouth of the harbor.
Though downing two Japanese planes was a great feat during an attack that came as a complete surprise, the Sacramento also became known for her involvement in the rescue efforts during and after the attack. Crew from the gunboat launched rescue boats to help save the lives of men from the USS Oklahoma.
The Legacy of the USS Sacramento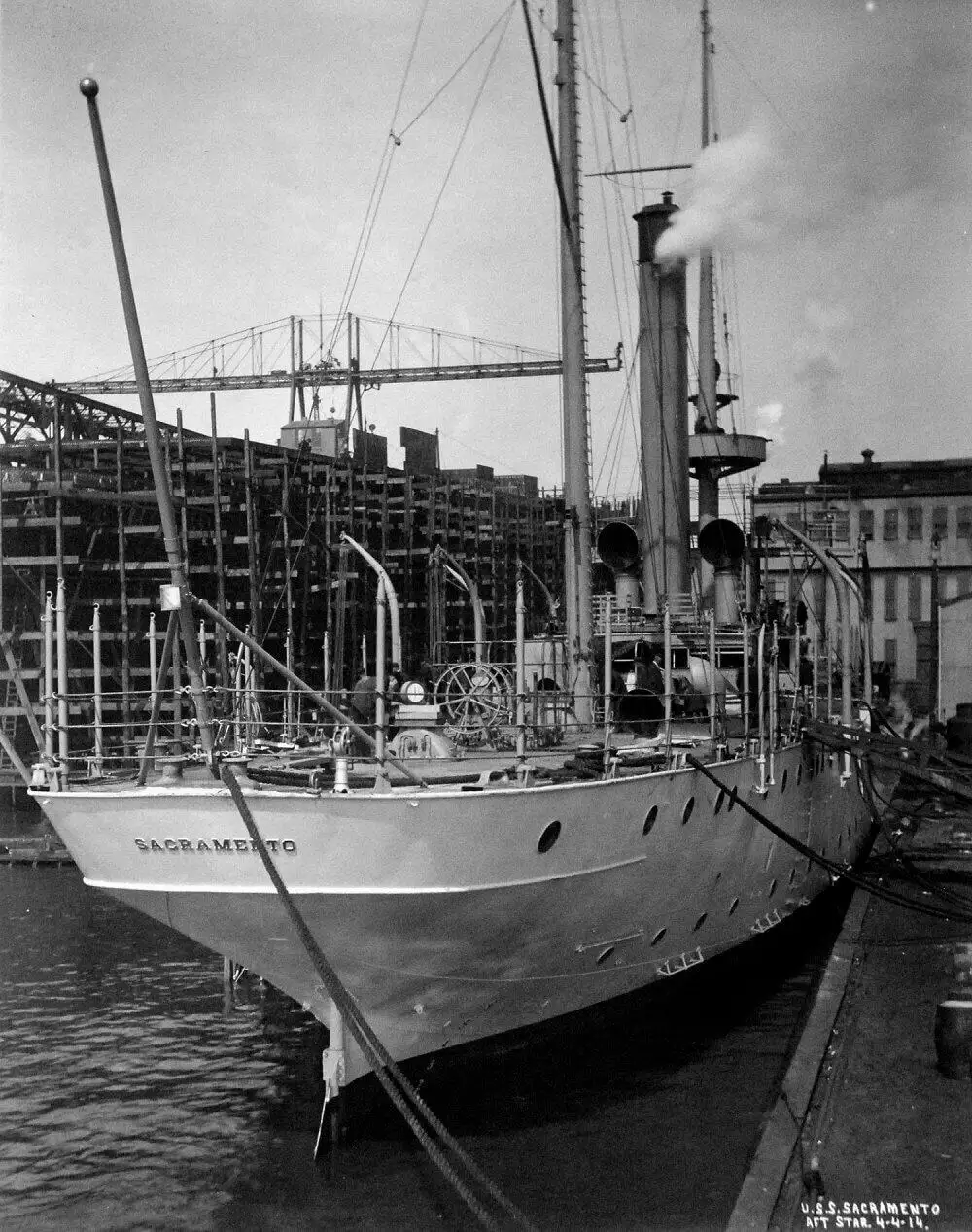 Before her efforts at Pearl Harbor and during World War II, the Sacramento became a symbol of hope in the Western Pacific. During the earthquake of 1924 in Yokohama, Japan, she assisted in helping victims. During conflicts in the Yangtze River in 1937, the crew of the Sacramento was in top form. The vessel eventually became known as the "Galloping Ghost of the China Coast," bringing a ray of light to the region even in the most desperate of times.
After her service in World War II, eventually as a training ship for new gun crews, the Sacramento was decommissioned in 1946 and her bell was removed and placed in storage.
The Sacramento Bell
For her heroics before, during, and after Pearl Harbor and her part in World War II, the USS Sacramento was honored with the public unveiling of her bell, which had been in storage for years. It was dedicated to the ship and crew by the City of Sacramento and the Sacramento Navy League in 1984.