The Arizona Memorial Experience
Just over seventy-five years ago, the United States trembled with anger and fear as word of the Japanese assault on a far-flung naval base made its way across the nation. Over 2,400 people died during the attack on Pearl Harbor, with the greatest loss of life aboard the USS Arizona. 1,177 sailors and Marines perished. Hundreds of families received the tragic news that their loved ones would not be coming back from their service.
Today, thanks to the World War II Valor in the Pacific National Monument's USS Arizona Memorial program, the memory of these brave men lives on.
The Arizona Memorial Program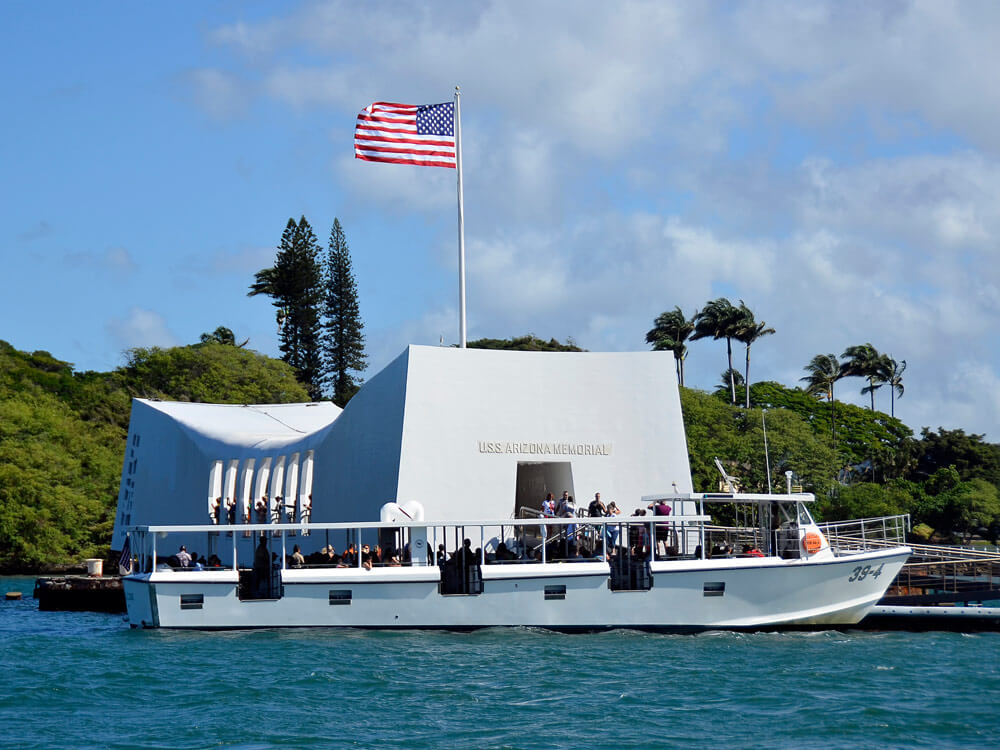 Visitors first tour the Pearl Harbor Visitor Center. There are two museums, Road to War and Attack, along with interactive displays and other educational exhibits. The timed portion of the Arizona Memorial program begins in the Pearl Harbor Memorial Theater, where guests are shown a 23-minute film that includes actual footage taken during the attack.
Following the film, visitors board a US Navy shuttle boat for a short ride to the Arizona Memorial itself.
The Memorial
Standing proudly in the middle of the harbor is a stark white structure, contrasting with the rusted form that lies beneath it. Sunk during the Japanese attack on the harbor, the USS Arizona was never refloated, as she was deemed too damaged to to be salvaged.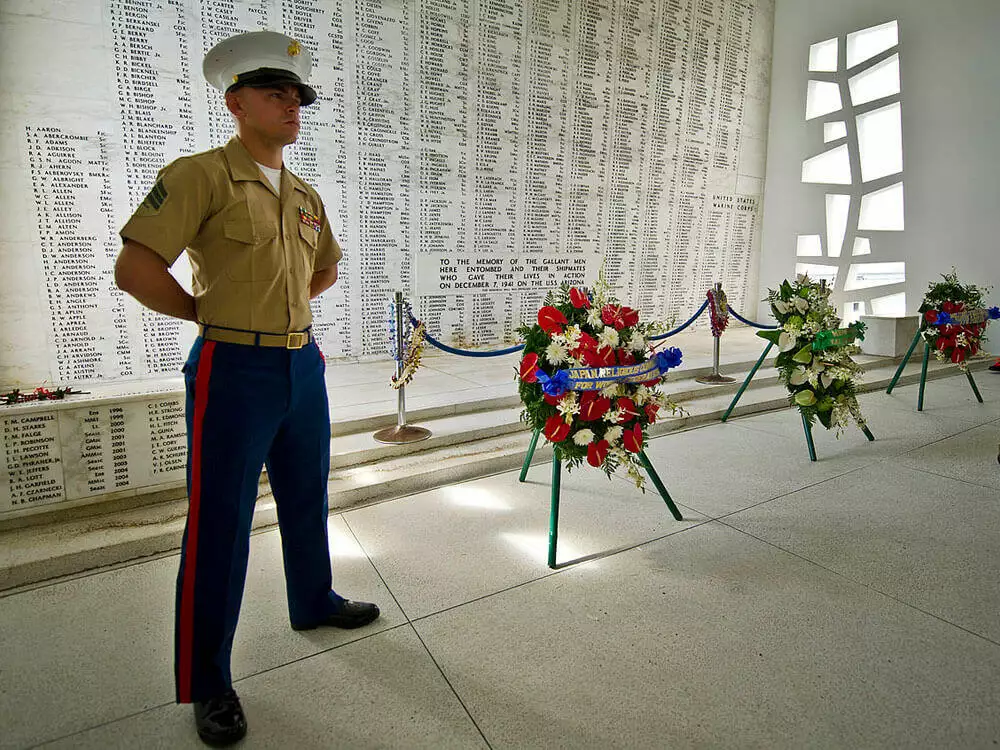 Instead, the once-mighty battleship was left where she fell, her cracked hull leaking droplets of oil—the "Black Tears of the Arizona"—to this day. The memorial was designed to signify the emotional turmoil and national pride the United States felt at the time of the attack and at the end of the war, and was constructed directly above the sunken vessel.
It's a somber experience seeing the names of the 1,177 crewmen never left the their ship etched in marble aboard the memorial. Even some of the men who survived the attack eventually returned, wishing to be buried along with their fallen shipmates. Though visitors can't see then, urns containing the ashes of Arizona veterans are placed within the wreckage, returning them to the ship on whose decks they proudly served until her destruction on December 7, 1941, "a date which will live in infamy."